Why We Love the Water
An interview with Lynn Sherr.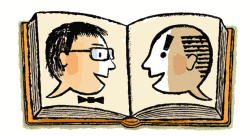 Listen to Episode 10 of the Afterword:
In Swim: Why We Love the Water, longtime ABC News correspondent Lynn Sherr investigates the lure and lore of swimming. Sherr covers the history of the strokes and the secret of buoyancy, the romance of swimming, and how it has evolved into the third-most popular sports activity in the United States. The interview runs about 22 minutes.
The Afterword, which appears in the Slate daily podcast feed every other Thursday, features interviews with the authors of new nonfiction books. The next discussion, available on May 10, will be with graphic novelist Alison Bechdel, author of Are You My Mother: A Comic Drama.
Podcast produced by June Thomas. The executive producer of Slate's podcasts is Andy Bowers.