Saturday Night
The weekend it all fell apart.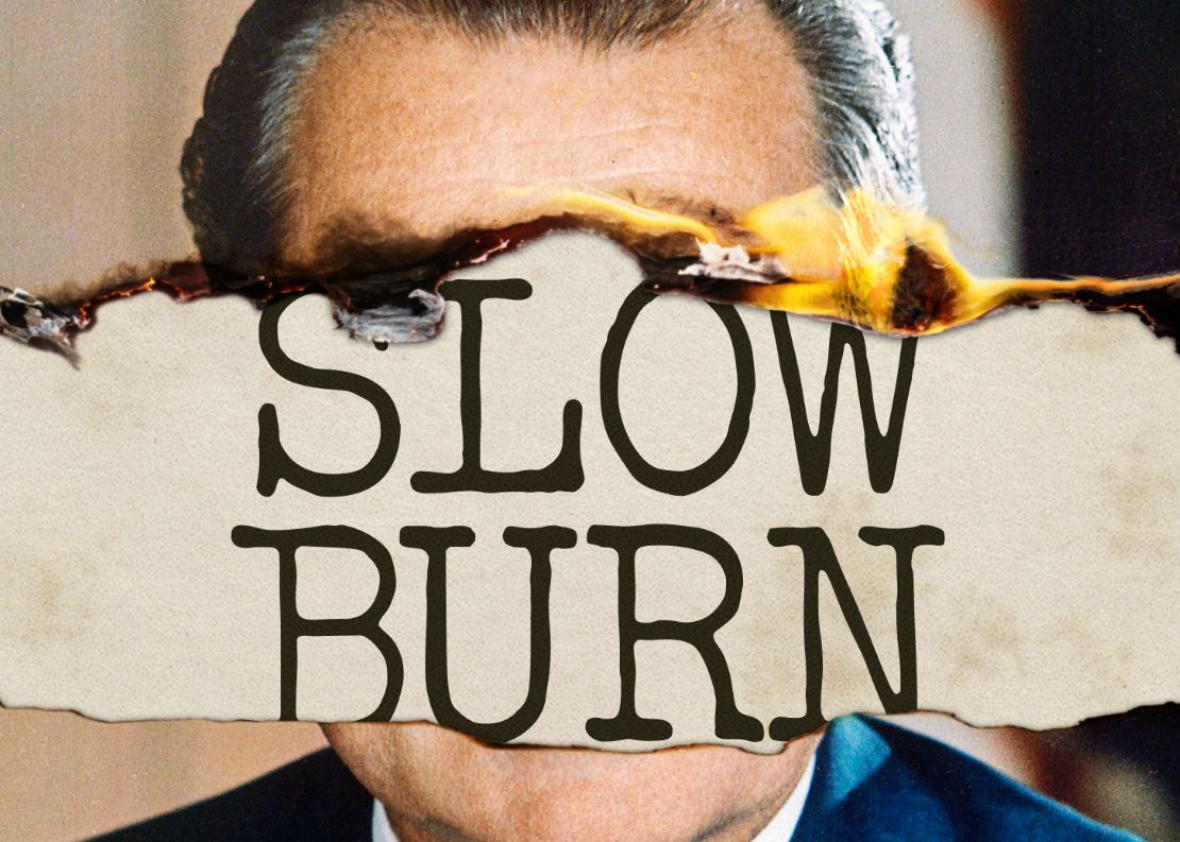 What did Richard Nixon do when he felt the walls closing in? How did the country respond? And what did it feel like when people finally got to hear those tapes? In the penultimate episode of Slow Burn, Leon Neyfakh describes a president's desperate final moves.
Slate Plus members get a bonus episode of Slow Burn every week. This week, Leon talks to John Dean, former White House counsel for President Nixon and author of The Nixon Defense, about the infamous 18-minute gap in Nixon's White House tapes.
If you are logged into your Slate Plus account, you can find this week's bonus episode in the player below this paragraph, or find it in your members-only podcast feed. Not yet a member? Click here to join.
Call the Watergate memory line and tell us what you remember about living through the scandal: 646-665-7382. We may use your voicemail on an upcoming episode of the podcast.
Slow Burn is produced by Leon Neyfakh and Andrew Parsons. Bonus episodes are produced by Leon Neyfakh and Jeff Friedrich. Notes and sources will be posted here soon.