Boston CultureFest
How to get your tickets before anyone else.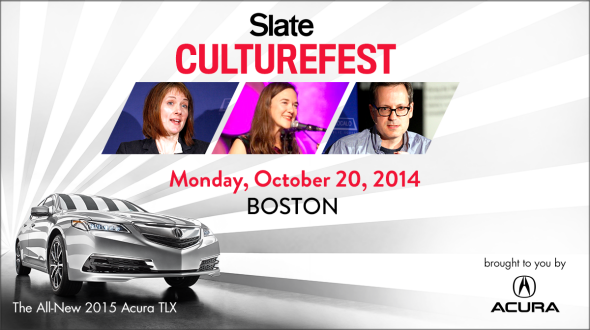 Editors update: Early access to these tickets for Slate Plus members is now over. Tickets are now available to the public.
Good news, Slate Plus members! General ticket sales for the Oct. 20 Boston CultureFest won't begin until noon Eastern time on Friday, Sept. 12. But you can get your tickets now.
Here's how you can claim your Boston CultureFest ticket before anyone else, and how to receive your 30 percent member discount: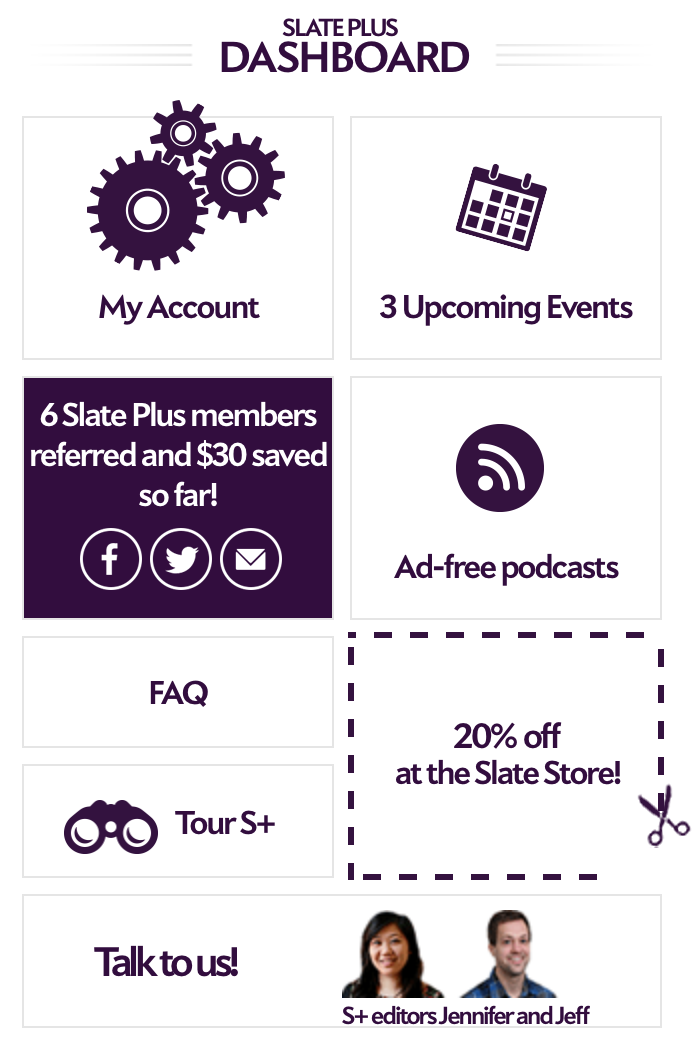 Step 1. Find your discount code in your Slate Plus dashboard on the right-side margin of this page. You'll need to view this on a desktop browser, not mobile. Just click on "Upcoming Events."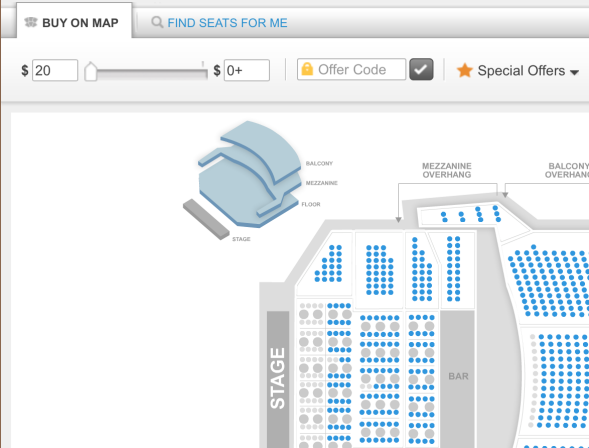 Step 2. Go here. Click "Presale." Enter your code where it says "Offer Code." Proceed with your purchase.
Step 3. Take advantage of an incredible opportunity to test-drive the all-new Acura TLX before the event. Spin around downtown Boston with a trained product specialist.
About the Boston CultureFest
Location: The Wilbur Theatre, 246 Tremont St., Boston
Talent: Julia Turner, Stephen Metcalf, and Dana Stevens
Slate's Culture Gabfest podcast is coming to Boston for a live Culturefest show! Join Slate movie critic Dana Stevens, Slate critic at large Stephen Metcalf, and Slate editor in chief Julia Turner (live for the first time in her hometown) for a taping of their lively culture chat show. They'll pick the hottest topics of the packed fall culture season and subject them to their usual close scrutiny. Don't miss this opportunity to see the Culture Gabfest in action on Julia's home turf!
5 to 7 p.m. Ride and Drive Event: Test-Drive the All-New 2015 Acura TLX
P.S. (Members also receive 30 percent off tickets to the L.A. CultureFest on Oct. 8, and tickets are still available. Please join us! More information here.)