Mom and Dad Are Fighting: The Dear Prudence Edition
Listen to Slate's parenting podcast on how to explain tragic events to your kids, plus parenting advice from new Prudie Mallory Ortberg.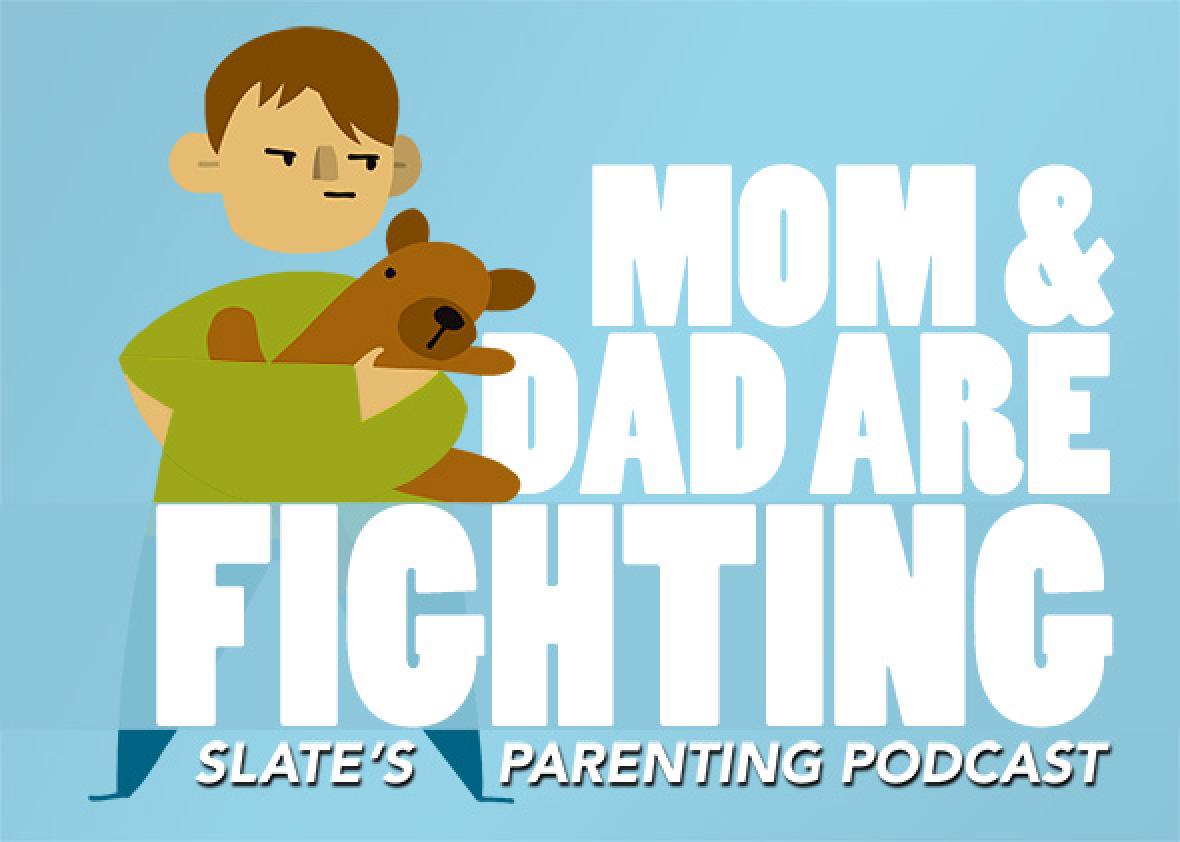 Listen to Mom and Dad Are Fighting by clicking the arrow on the audio player below:
In this week's edition of Slate's parenting podcast Mom and Dad Are Fighting, Slate editors Allison Benedikt and Dan Kois are joined by Mallory Ortberg, Slate's new Dear Prudence, to take your parenting questions. Then, teacher, storyteller, and parent Matthew Dicks talks about how to discuss tragic events in the news with your kids. Plus, triumphs and fails and Dan sings.
This week on Slate Plus, Political Gabfester David Plotz shares a dilemma he faced in Penn Station.
Dan recommends the graphic novel by Emily Flake, Mama Tried.
Allison recommends a blast from the toy past, Lite Brite.
This week's advertisers are Little Passports, Prudential, and Boll and Branch.
Follow us on Facebook and email us at momanddad@slate.com to tell us what you thought of today's show and give us ideas for what we should cover in the next edition. Got questions that you'd like us to answer on a future episode? Call and leave us a message at 424-255-7833.
Podcast produced by Ann Heppermann. Our intern is Shiva Bayat.