Mom and Dad Are Fighting: The Attacking Molly Weasley Edition
Listen to Slate's parenting podcast on having a child while single and a New York City school that is dividing children into groups by race.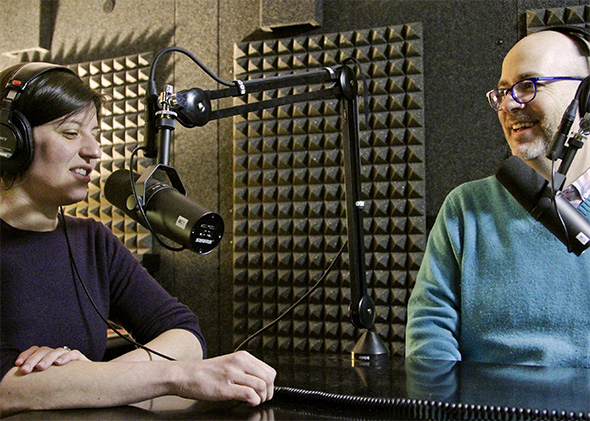 Listen to Mom and Dad Are Fighting by clicking the arrow on the audio player below:
In this week's edition of Slate's parenting podcast Mom and Dad Are Fighting, Slate editors Allison Benedikt and Dan Kois talk to Lisa Miller, the author of "Can Racism Be Stopped in the Third Grade?" an article on an experiment at a progressive private school, which aims to facilitate "authentic" conversations about race. Then Rachel Sklar, writer, entrepreneur, and cofounder of TheLi.st, comes in to talk about choosing to become a single mom at 41. Plus, parenting triumphs and fails, a listener asks about whether or not to "redshirt" her kindergarten-aged son, and Dan explains his hatred of Molly Weasley.
Items discussed in the show:
Allison recommends CISV International, formerly known as Children's International Summer Villages.
This week's advertiser is Bluum, the beautifully curated service for new parents to discover the best products for their child. Take 40 percent off the first month of all monthly, 3-, 6-, and 12-month plans by going to our special URL and using the promo code MOMDAD.
Email us at momanddad@slate.com to tell us what you thought of today's show and give us ideas for what we should cover in the next edition. Got questions that you'd like us to answer on a future episode? Call and leave us a message at 424-255-7833.
Podcast produced by Ann Heppermann. Our intern is Jessie Chasan-Taber.