Mom and Dad Are Fighting: The Vaccinate Your Kids Edition
Listen to Slate's parenting podcast on how to talk to vaccine resisters and get through snow days.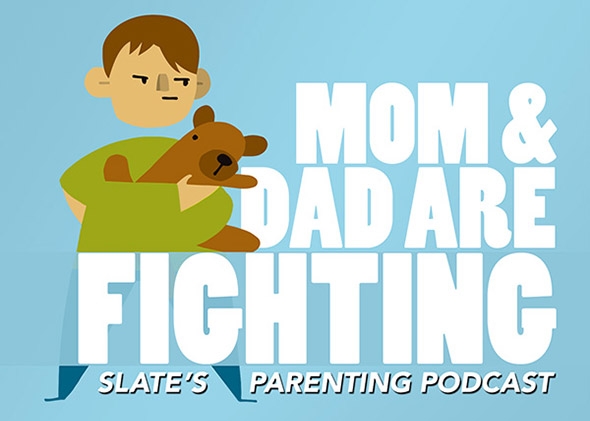 Listen to Mom and Dad Are Fighting by clicking the arrow on the audio player below:
In this week's edition of Slate's parenting podcast Mom and Dad Are Fighting, Slate editors Allison Benedikt and Dan Kois talk to Seth Mnookin, author of The Panic Virus, about how to deal with vaccine resisters in your midst. Then, our listeners' best snow day ideas, a call about a willful older brother who won't stop making the baby cry, and parenting triumphs and fails.
Items discussed in the show:
This week's advertisers are:
The chapter book The Terrible Two by Jory John and Mac Barnett, illustrated by Kevin Cornell.
Little Passports, the monthly subscription for kids. Use promo code FIGHT40 to save 40 percent on your first month.
Email us at momanddad@slate.com to tell us what you thought of today's show and give us ideas for what we should cover in the next edition. Got questions that you'd like us to answer on a future episode? Call and leave us a message at 424-255-7833.
Podcast produced by Ann Hepperman.