Mom and Dad Are Fighting: The "Magic Beer Fridge" Edition
Listen to Slate's parenting podcast on talking to your kids about peer pressure and periods.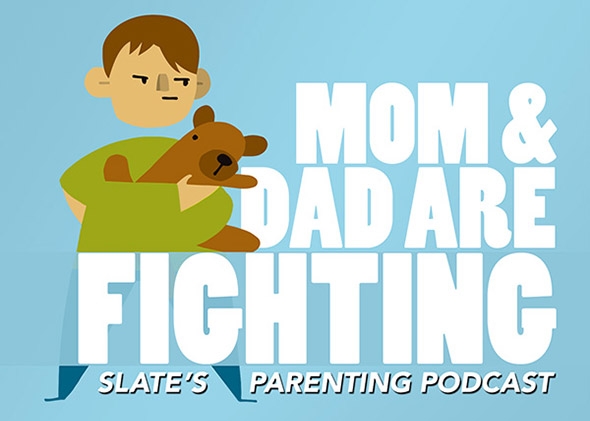 Listen to Mom and Dad Are Fighting by clicking the arrow on the audio player below:
In this week's edition of Slate's parenting podcast Mom and Dad Are Fighting, Slate editor Dan Kois and his special guest host, Dear Prudence columnist Emily Yoffe, talk about helping your kids to resist peer pressure. A listener calls asking about expressing affection towards other people's kids. And finally, the joyous arrival of "Aunt Flo": How should you talk to your kids about menstruation?
Other items discussed in the show:
Emily recommends Dad Is Fat, comedian Jim Gaffigan's book about having five kids under the age of 8 in a two-bedroom walkup.
Email us at momanddad@slate.com to tell us what you thought of today's show and give us ideas for what we should cover in the next edition. Got questions that you'd like us to answer on a future episode? Call and leave us a message at 424-255-7833.