Mom and Dad Are Fighting: The "Don't Be Bossy" Edition
Listen to Slate's parenting podcast about the revised SAT and Sheryl Sandberg's "ban bossy" campaign.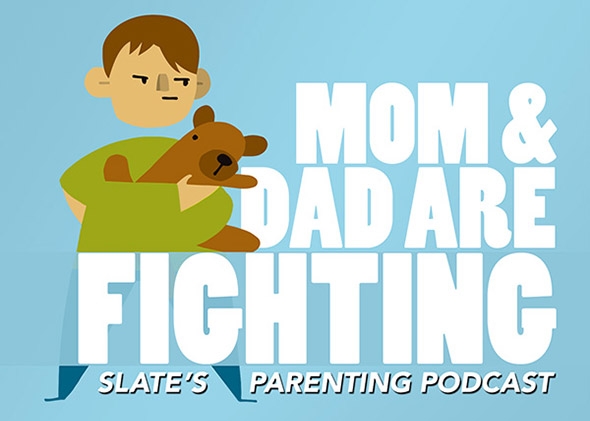 Listen to Mom and Dad Are Fighting by clicking the arrow on the audio player below:
Advertisement

Other items discussed in the show:
Dan took his daughters to see a Story Pirates show, and loved it. (The show featured our awesome producer, Chris Wade, who Dan also recommends.)
Allison suggests checking out the "Classic Starts" series of children's books, which features classic stories, slightly modified (and with illustrations!) to appeal to younger kids. She wants to read The Secret Garden to her kids next.
Email us at momanddad@slate.com to tell us what you thought of today's show and give us ideas for what we should cover in the next edition. And if you have a question you'd like Allison and Dan to answer on the air, leave a voice mail at (424) 255-RUDE.

TODAY IN SLATE
Politics
Blacks Don't Have a Corporal Punishment Problem
Americans do. But when blacks exhibit the same behaviors as others, it becomes part of a greater black pathology.
Lifetime Didn't Think the Steubenville Rape Case Was Dramatic Enough
So they added a little self-immolation.