Porn at 30,000 Feet
Farhad Manjoo and Emily Yoffe debate the question: Should you alert the flight crew if a nearby passenger is watching porn on the plane?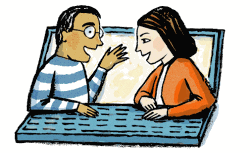 This week, Farhad Manjoo and Emily Yoffe discuss the etiquette of intervening when your fellow airplane passenger is watching an X-rated film. Listen to Episode #34 using the audio player below or by opening this player in a new tab.

You can play any episode of Manners for the Digital Age using the player below:
TODAY IN SLATE
Politics
The Democrats' War at Home
How can the president's party defend itself from the president's foreign policy blunders?