Age of Ambition
Evan Osnos discusses his new book at Politics & Prose.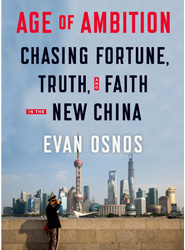 Listen to Evan Osnos discuss his new book, Age of Ambition, and take questions from the audience. Recorded May 19, 2014.
Advertisement

TODAY IN SLATE
Foreigners
More Than Scottish Pride
Scotland's referendum isn't about nationalism. It's about a system that failed, and a new generation looking to take a chance on itself.