Lend Me Your Ears: Coriolanus
Shakespeare's final tragedy is about authenticity, compromise, and the struggle between the elites and the populists.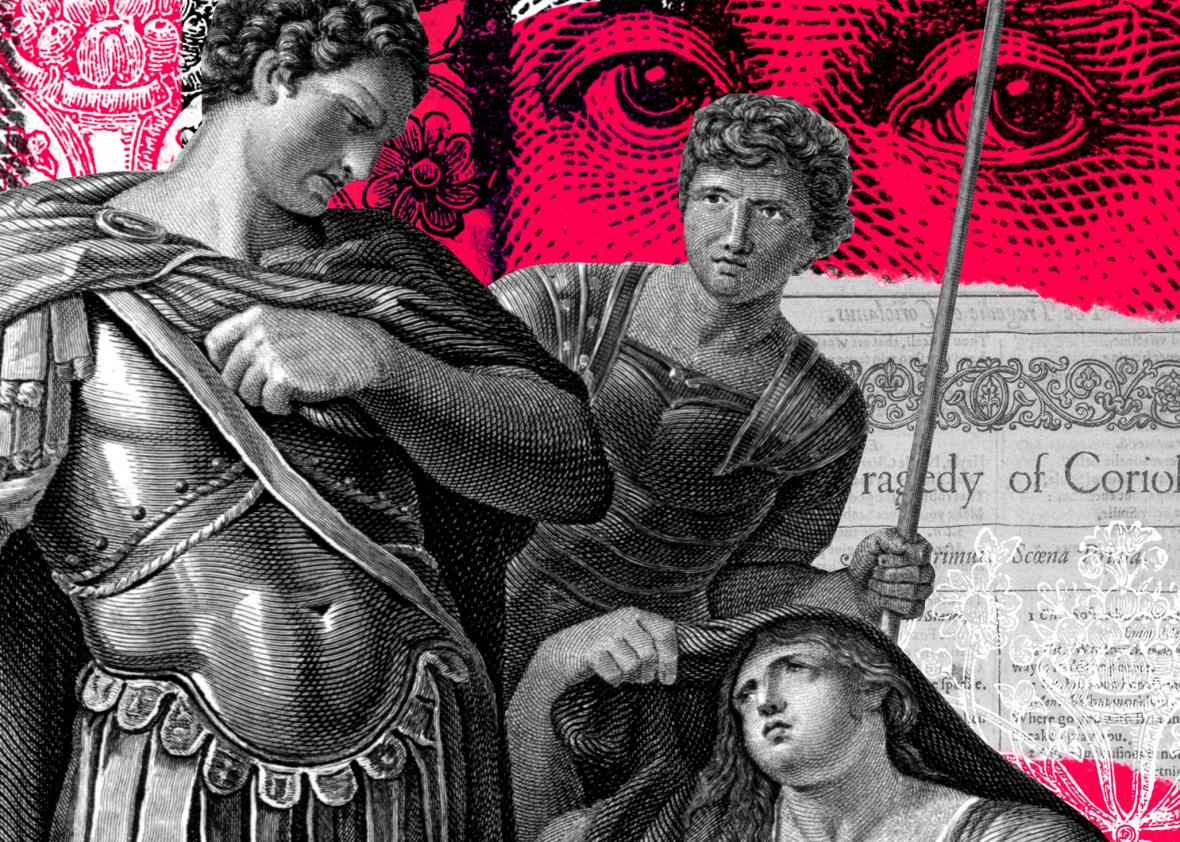 In this sixth and final episode of Lend Me Your Ears, host Isaac Butler talks to the Public Shakespeare Initiative's Michael Sexton, Villanova professor John-Paul Spiro, Brooklyn College professor Roy Tsao, and theater critic Helen Shaw about the themes of populism, political authenticity, and the body in Shakespeare's final tragedy, Coriolanus.*
The actors in this episode are Geordie Broadwater as Coriolanus, Sean Williams as Menenius, Daryl Lathon as Sicinius, David Rosenberg as Brutus, and Henry Jenkinson and Will Sturdivant as the soldiers.
Slate Plus members get a bonus episode of Lend Me Your Years every month. This month, members get to listen to the entire live Lend Me Your Ears show that took place at the Public Theater in June.
If you are logged into your Slate Plus account, you can find this week's bonus episode in the player below this paragraph, or find it in your members-only podcast feed. Not yet a member? Click here to join.
Podcast produced by Chau Tu.
*Correction, Oct. 9, 2018: This post originally misstated where John-Paul Spiro is a professor. He teaches at Villanova, not Vanderbilt.