Hang Up and Listen: The Ninja Doppelgänger Edition
Slate's sports podcast on Jemele Hill, Golovkin–Alvarez, and American Ninja Warrior's Josh Levin.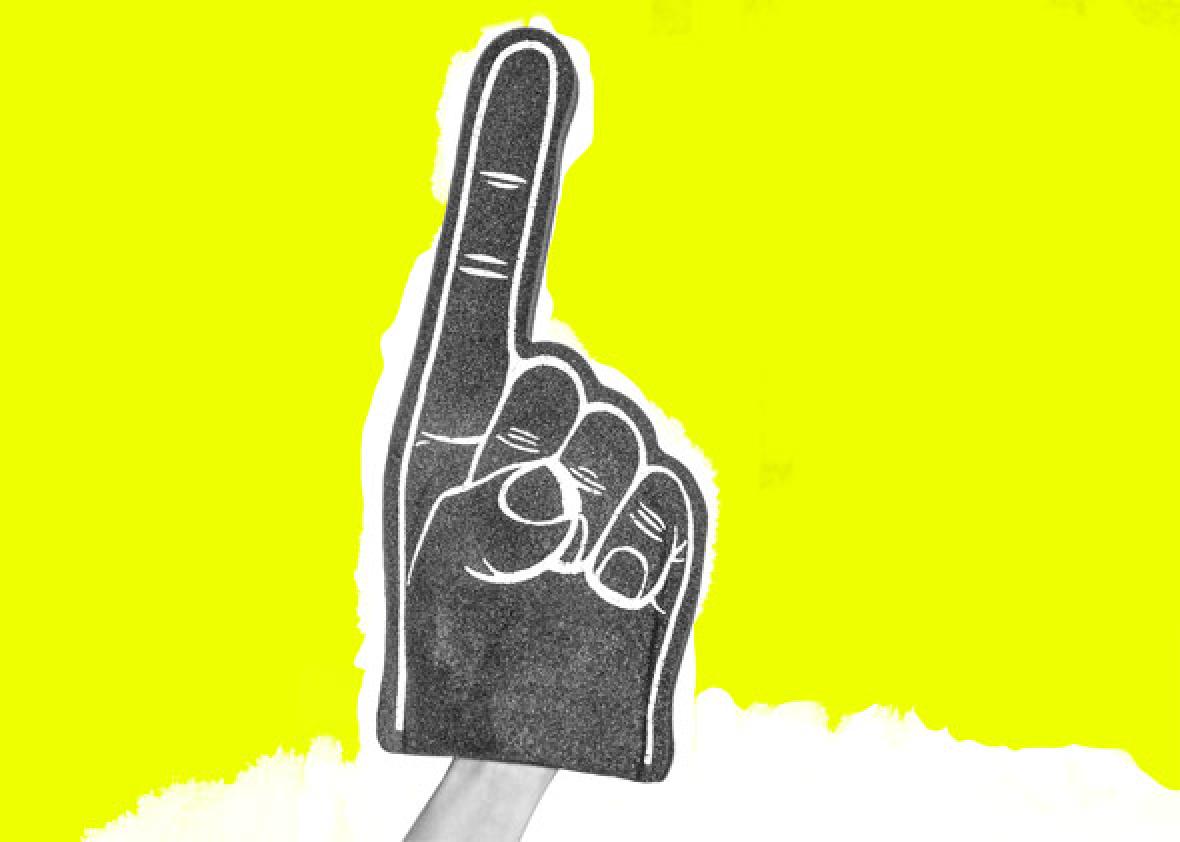 Listen to Hang Up and Listen with Stefan Fatsis and Josh Levin:
In this week's episode of Slate's sports podcast Hang Up and Listen, Stefan Fatsis and Josh Levin are joined by Gene Demby of NPR's Code Switch podcast for a conversation about Jemele Hill and how ESPN is handling attacks from conservative trolls. Eric Raskin of HBO Boxing also joins to discuss Gennady Golovkin, Canelo Alvarez, and why boxing matches always end in controversy. And Josh Levin of American Ninja Warrior discusses his starring role on the show and his quest to be an Olympic rock climber.
Here are links to some of the articles and other items mentioned on the show:
Stefan's Jumping Spider: On Retrosheet's quest to log every play from every Major League Baseball game ever played.
Podcast production and edit by Patrick Fort.