Hang Up and Listen: The Man Hit Ball Far Edition
Slate's sports podcast on Roger Federer, Cody Bellinger and Aaron Judge, and 30 for 30 podcasts.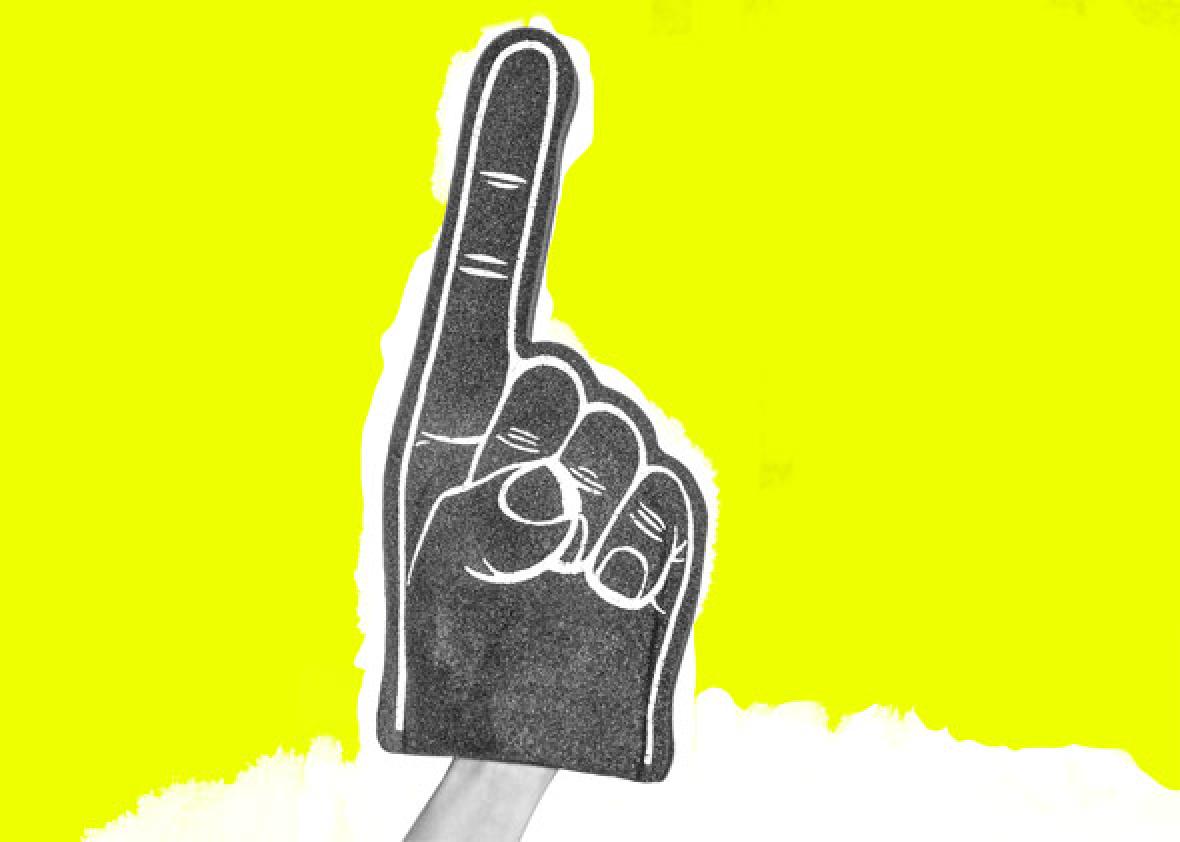 Listen to Hang Up and Listen with Jody Avirgan and Josh Levin:
In this week's episode of Slate's sports podcast Hang Up and Listen, Josh Levin and Jody Avirgan of ESPN's 30 for 30 podcasts are joined by ESPN tennis writer Howard Bryant to talk about Roger Federer's record eighth Wimbledon title and Venus Williams' near miss at the All-England Club. Sam Miller of ESPN also comes on the show to examine the remarkable rookie seasons of Aaron Judge and Cody Bellinger and whether they can become the new faces of baseball. Finally, 30 for 30 producer Rose Eveleth joins to discuss the podcast series, which features women walking to the North Pole and a multimillion-dollar baccarat heist.
Here are links to some of the articles and other items mentioned on the show:
On this week's Slate Plus bonus segment, Jody and Josh discuss the rationale behind the 30 for 30 podcast episode "Yankees Suck" and what makes a worthwhile audio documentary. Visit slate.com/hangupplus and try it free for two weeks.
Podcast production and edit by Patrick Fort.