Hang Up and Listen: The Mr. Met Has No Middle Finger Edition
Slate's sports podcast on the NBA Finals, the Stanley Cup Final, and the Mets' mascot imbroglio.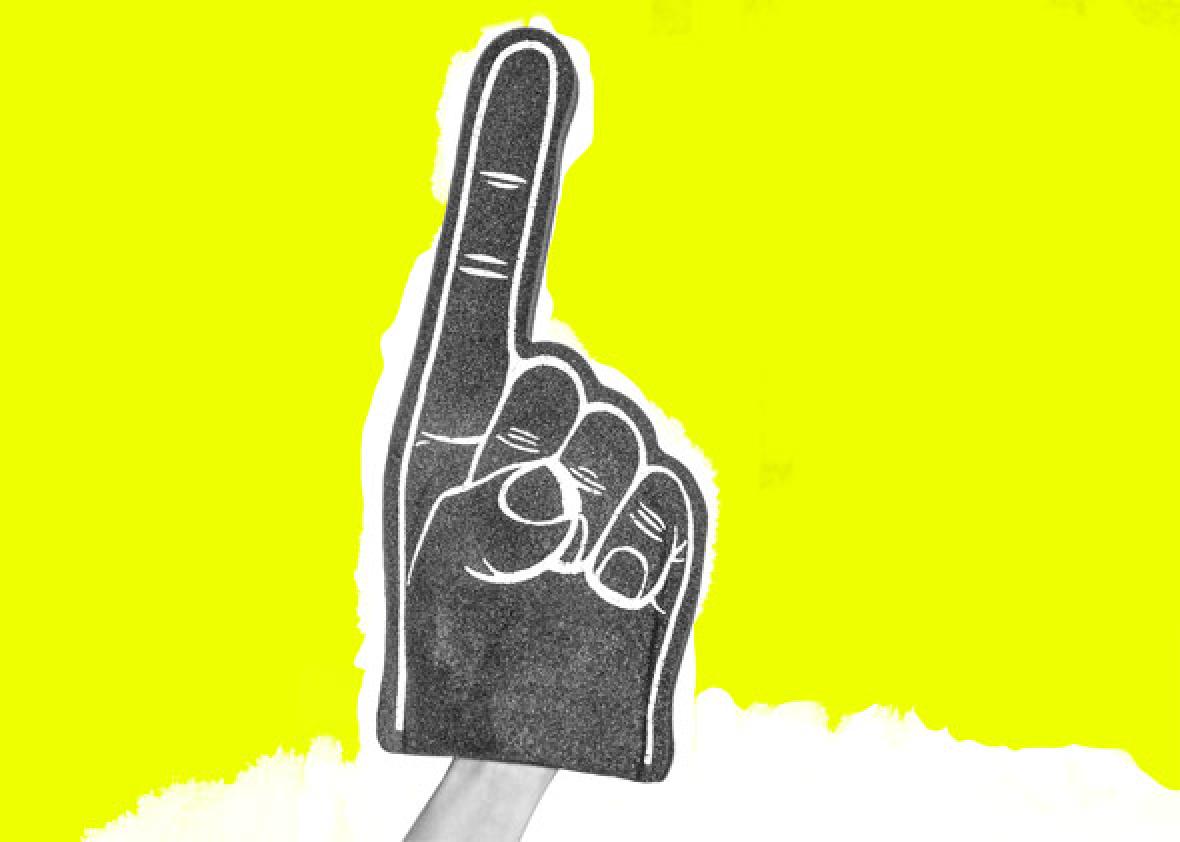 Listen to Hang Up and Listen with Stefan Fatsis and Josh Levin by clicking the arrow on the audio player below:
In this week's episode of Slate's sports podcast Hang Up and Listen, Stefan Fatsis and Josh Levin are joined by Marcus Thompson of the Mercury News to talk about the Golden State Warriors' dominance in the first two games of the NBA Finals. They're also joined by Bruce Arthur of the Toronto Star for a conversation about the Stanley Cup Final between the Nashville Predators and Pittsburgh Penguins. Finally, Sadie Stein joins the show for an assessment of Mr. Met, the baseball-headed mascot who recently gave a fan the finger.
Here are links to some of the articles and other items mentioned on the show:
Podcast production and edit by Patrick Fort.