Hang Up and Listen: The Fox Sports 1 Isn't Fox News Edition
Slate's sports podcast on March Madness, the U.S. women's hockey boycott, and Fox Sports 1.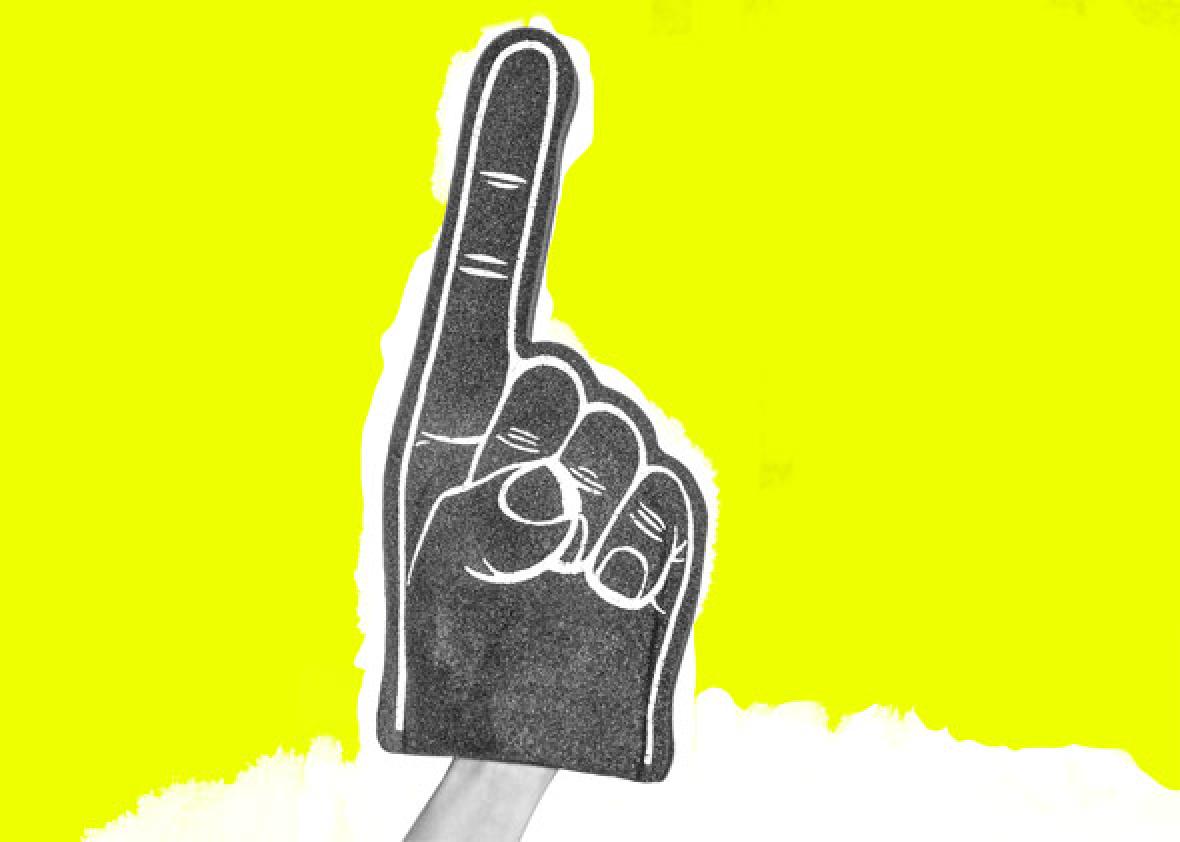 Listen to Hang Up and Listen with Jane Coaston, Stefan Fatsis, and Josh Levin by clicking the arrow on the audio player below:
In this week's episode of Slate's sports podcast Hang Up and Listen Stefan Fatsis, Josh Levin, and guest panelist Jane Coaston of MTV News discuss thrilling finishes in the NCAA tournament, the humanity of college basketball players, and how the college hoops sausage gets made. They also talk about the U.S. women's hockey team's boycott of the IIHF Women's World Championships and the widespread support the team has received in its battle with USA Hockey. Finally, Ben Mathis-Lilley joins to discuss his Slate article on Fox Sports 1 and the network's all-hot-takes-all-the-time business model.
Here are links to some of the articles and other items mentioned on the show:
Podcast production and edit by Patrick Fort.
Our intern is Adam Willis.