Hang Up and Listen: The Unlimited Salad Edition
Slate's sports podcast on March Madness, NFL free agency, and high school hockey hair.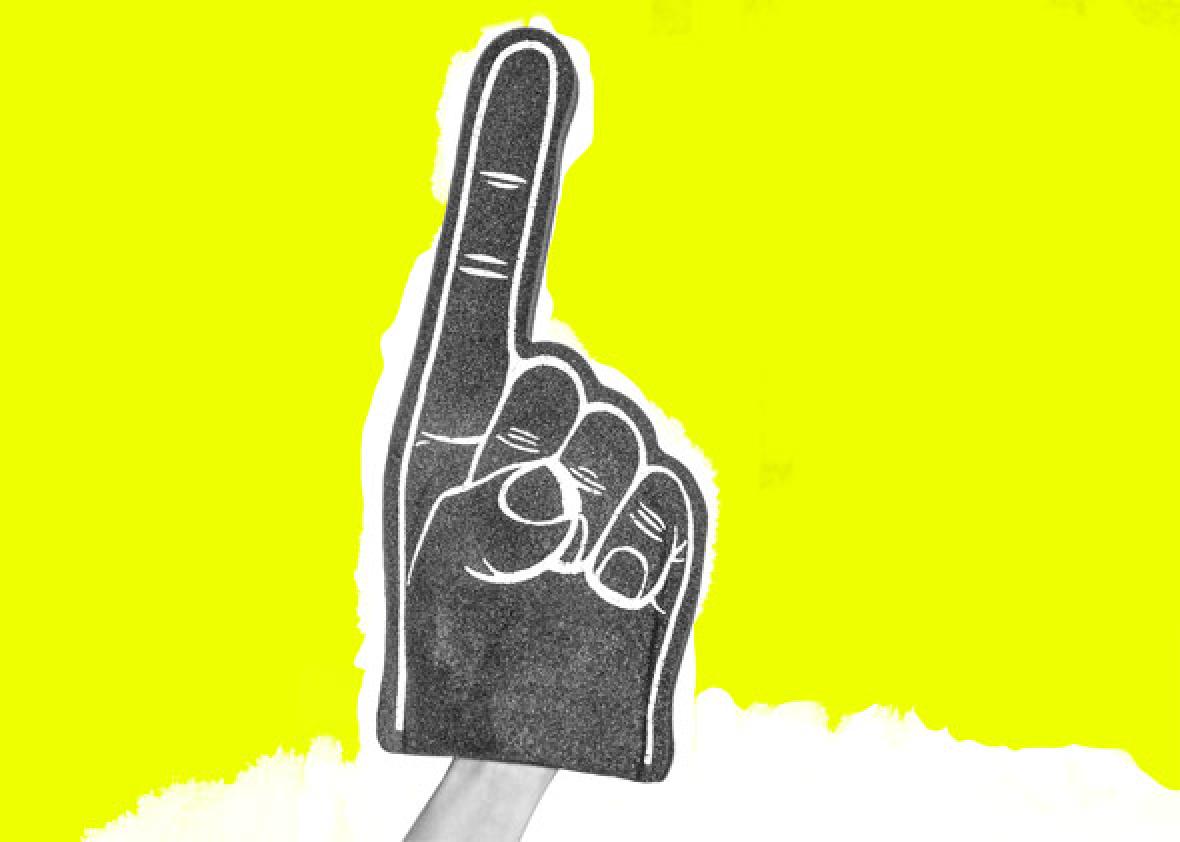 Listen to Hang Up and Listen with Stefan Fatsis, Josh Levin, and Mike Pesca by clicking the arrow on the audio player below:
In this week's episode of Slate's sports podcast Hang Up and Listen Stefan Fatsis, Josh Levin, and Mike Pesca discuss March Madness matchups and potential biases in the NCAA selection committee. They also talk about the Cleveland Browns' innovative trade for Brock Osweiler and the Washington NFL team's controversial decision to fire general manager Scot McCloughan. Finally, they discuss the Minnesota high school hockey tournament's "All Hockey Hair Team," an annual video compilation that ranks the best flows, manes, and salads.
Here are links to some of the articles and other items mentioned on the show:
Stefan's Moose Sherritt Ice Arena: The No. 1 seeds for this year's Name of the Year bracket are Kobe Buffalomeat, Marmaduke Trebilcock, Chardonnay Pantastico, and Quindarious Monday.
Podcast production and edit by Patrick Fort.
Our intern is Adam Willis.