Hang Up and Listen: The He Still Hate Me Edition
Slate's sports podcast on Roger Federer and Serena Williams, sports and immigration, and This Was the XFL.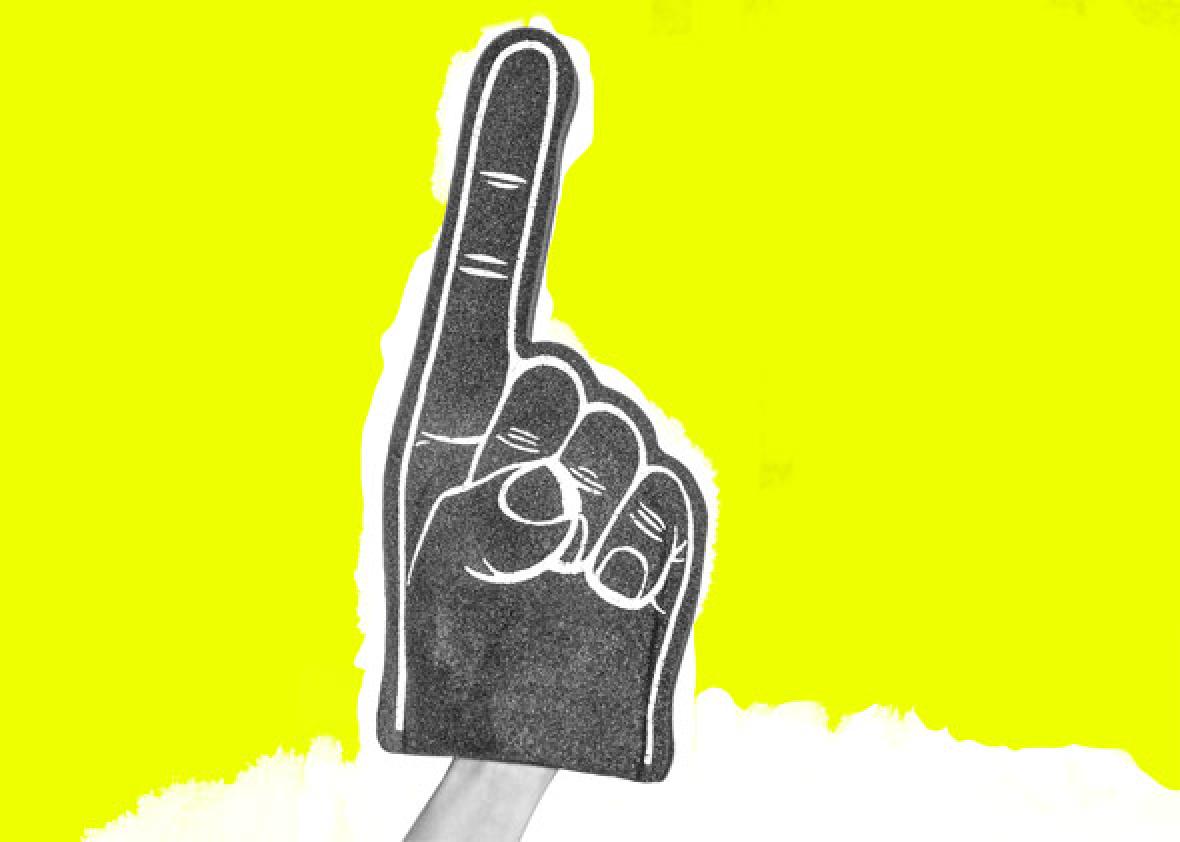 Listen to Hang Up and Listen with Stefan Fatsis, Josh Levin, and Mike Pesca by clicking the arrow on the audio player below:
In this week's episode of Slate's sports podcast Hang Up and Listen, Stefan Fatsis, Mike Pesca, and Josh Levin discuss the historic Australian Open victories for Roger Federer and Serena Williams and how their matchups with Rafael Nadal and Venus Williams reflect the sustained dominance of tennis's oldest stars. Then, Sports Illustrated's Tim Layden joins the show to talk about his article on Somali American athlete Lopez Lomong and the sports ramifications of President Trump's ban on immigrants from seven majority-Muslim countries. Finally, they talk to Rod "He Hate Me" Smart and director Charlie Ebersol about the new documentary This Was the XFL.
Here are links to some of the articles and other items mentioned on the show:
Stefan's Chuckwagon: Nike should create a Seven Nation Games: a mini-Olympics for the predominantly Muslim nations covered by Trump's executive order.
Podcast production and edit by Patrick Fort.
Our intern is Adam Willis.