Hang Up and Listen: The Most Cleveland Thing Ever Edition
Slate's sports podcast on the Minnesota football sexual assault investigation, Ronda Rousey's return to the UFC, and the winless, pathetic Cleveland Browns.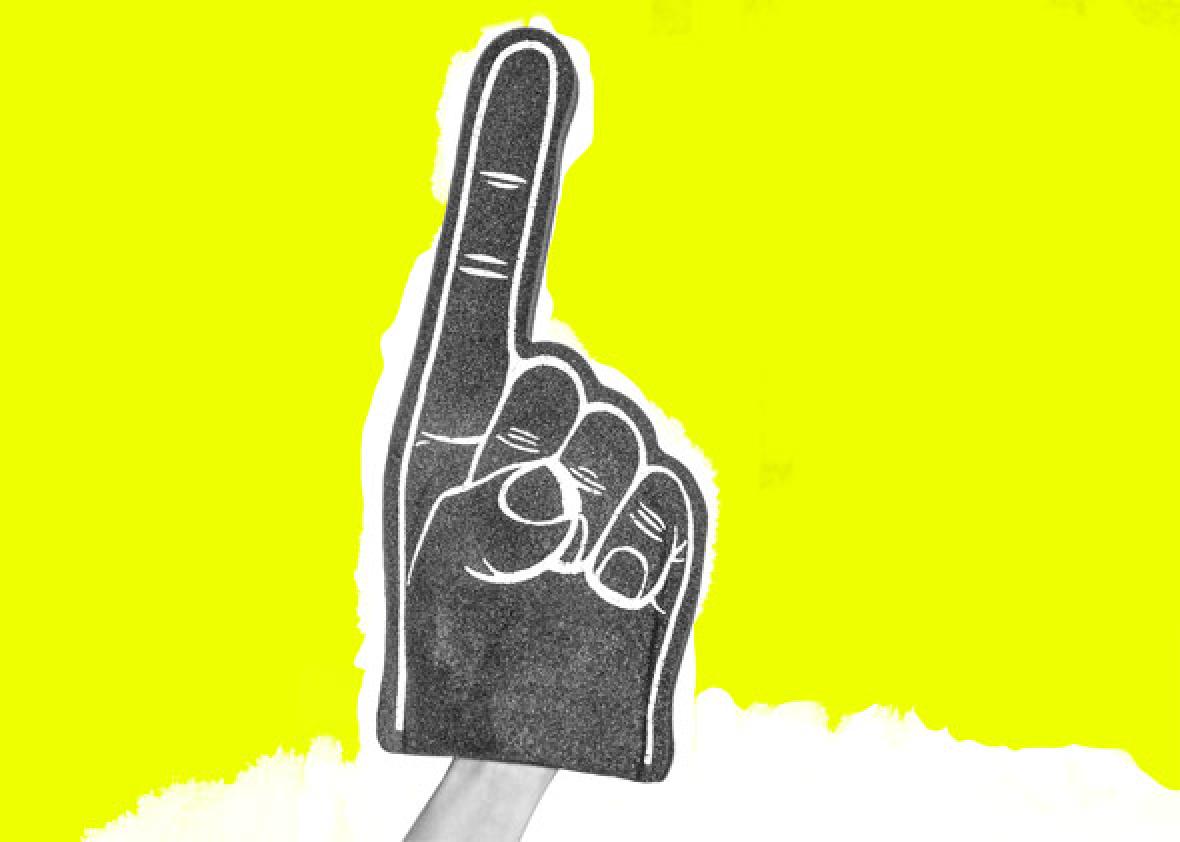 Listen to Hang Up and Listen with Stefan Fatsis and Mike Pesca by clicking the arrow on the audio player below:
In this week's episode of Slate's sports podcast Hang Up and Listen, Stefan Fatsis and Mike Pesca are joined by journalist Jessica Luther to discuss the ongoing sexual-assault investigation involving the University of Minnesota football team. They also speak with Ramona Shelburne of ESPN about Ronda Rousey's return to the UFC octagon more than a year after losing by knockout to Holly Holm. Finally, they examine the year in Cleveland sports, including the Browns' potential winless season, with Cleveland native Scott Raab.
Here are links to some of the articles and other items mentioned on the show:
Stefan's Hector Marinaro: Scott Raab sticks around to listen to some of the best and the the worst music about the Browns.
Podcast and production edit by Mickey Capper.
Our intern is Shane Monaghan.