Can a Game Be So Lopsided It's Boring?
What Hang Up and Listen thought of the Michigan football team's 78–0 win over Rutgers.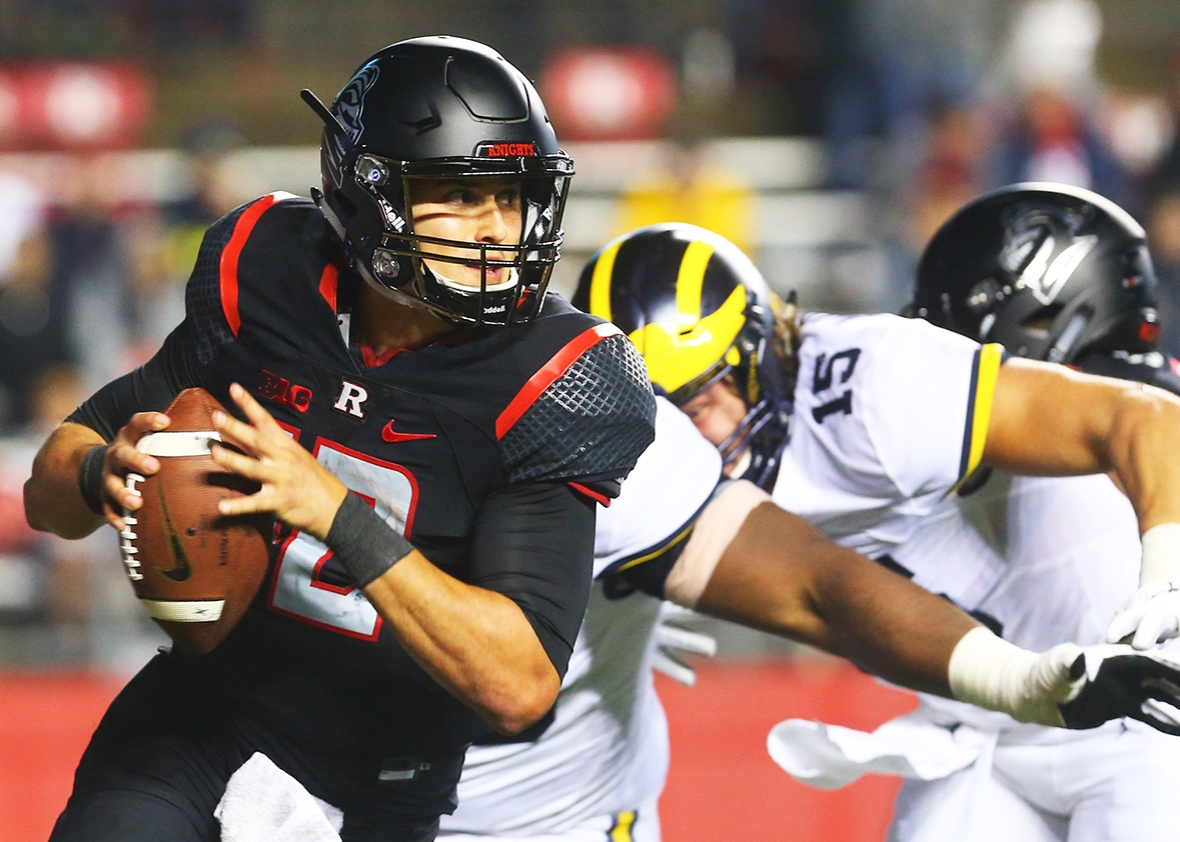 In the Slate Plus bonus segment of Tuesday's edition of Hang Up and Listen, hosts Stefan Fatsis, Josh Levin, and Mike Pesca talk with Michigan football fan and Slate writer Ben Mathis-Lilley about the Wolverines' 78–0 win over Rutgers on Saturday night. How did it feel for Ben to watch his team post its biggest win since 1939? Did he get bored?