Hang Up and Listen: The Fear of Flying Edition
Slate's sports podcast on the whiteness of baseball and football players celebrating too early. Plus, an interview with Steph Davis about deaths in BASE-jumping.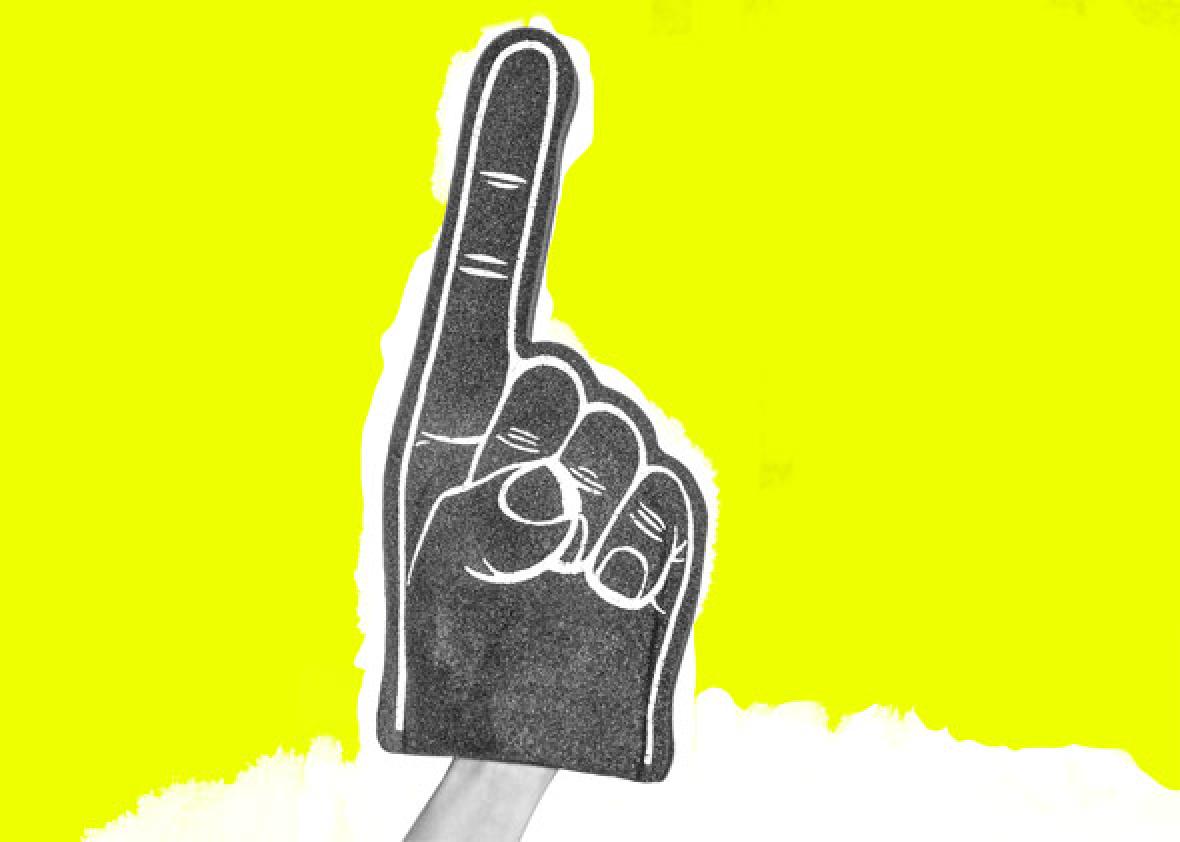 Listen to Hang Up and Listen with Stefan Fatsis, Josh Levin, and Mike Pesca by clicking the arrow on the audio player below:
In this week's episode of Slate's sports podcast Hang Up and Listen, Stefan Fatsis, Josh Levin, and Mike Pesca talk about Adam Jones' claim that there haven't been any Kaepernick-like protests in Major League Baseball because it's a "white man's sport." They also discuss the trend of premature football celebrations and why players keep dropping the ball before they cross the goal line. Finally, they speak with rock climber and BASE-jumper Steph Davis about why she continues to put on a wingsuit after losing her husband to the sport.
Here are links to some of the articles and other items mentioned on the show:
Mike's Kinsella: Blake Bortles is clearly not a great name for a leader of men. What about Joe Montana?
On this week's Slate Plus bonus segment, Josh, Stefan, and Mike discuss Abby Wambach's new book Forward and whether it will change our perception of the American soccer star. Visit slate.com/hangupplus and try it free for two weeks.
Podcast production and edit by Dan Bloom.
Our intern is Shane Monaghan.