Was Allen Iverson Ahead of His Time?
Slate's sports podcast explains why he's not just a basketball player.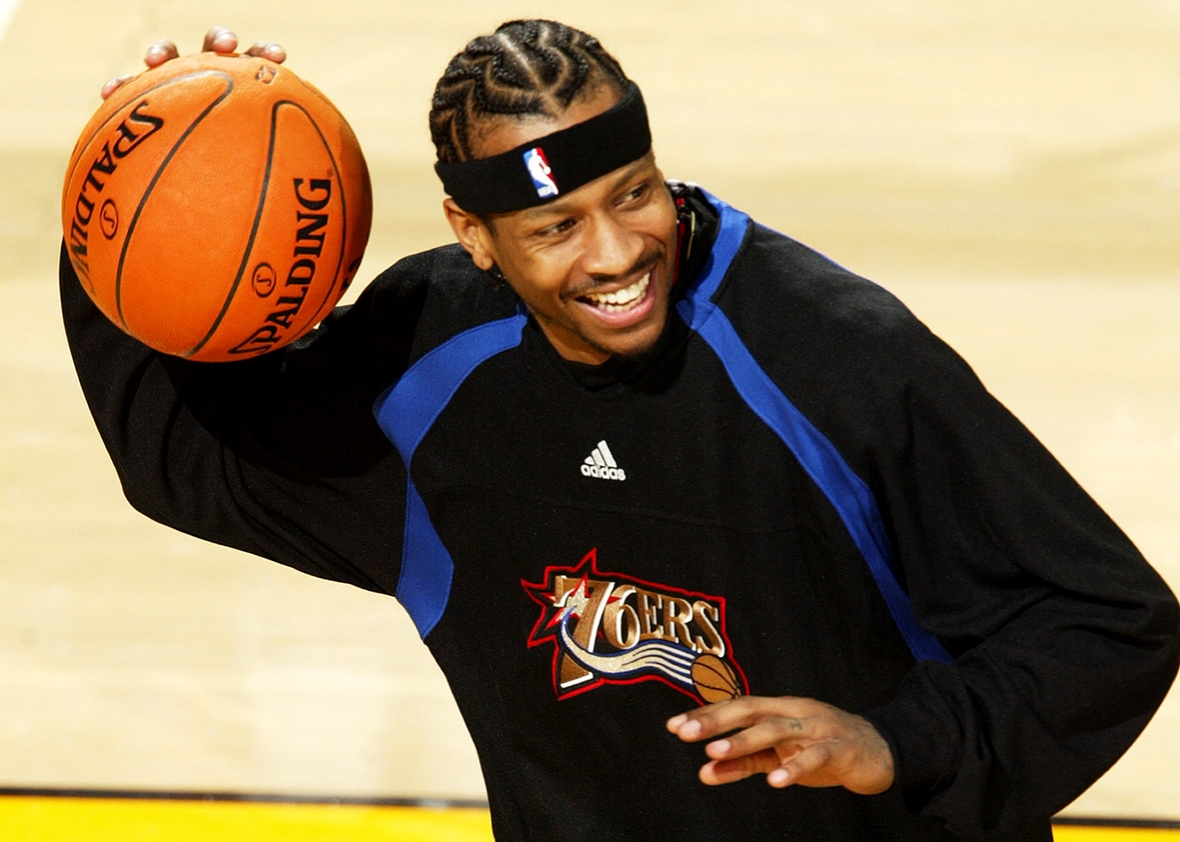 For Monday's edition of the Hang Up and Listen Slate Plus bonus segment, hosts Stefan Fatsis, Josh Levin, and Mike Pesca discuss Allen Iverson's Hall of Fame enshrinement speech and his lasting legacy as a basketball player. Listen as the hosts play the most emotional clips from Iverson's speech and ask: How does this speech distinguish him from other athletes, and what does it signal for his legacy? How should we feel about Iverson's complicated relationship with the media throughout the years?
Lastly, how has Iverson influenced the conversation on athletics and race in America? Tune in to hear more.