Hang Up and Listen: The O'er the Land of the Free Edition
Slate's sports podcast on Colin Kaepernick's protest, Joey Bosa's contract, and Gary Sanchez's hot streak.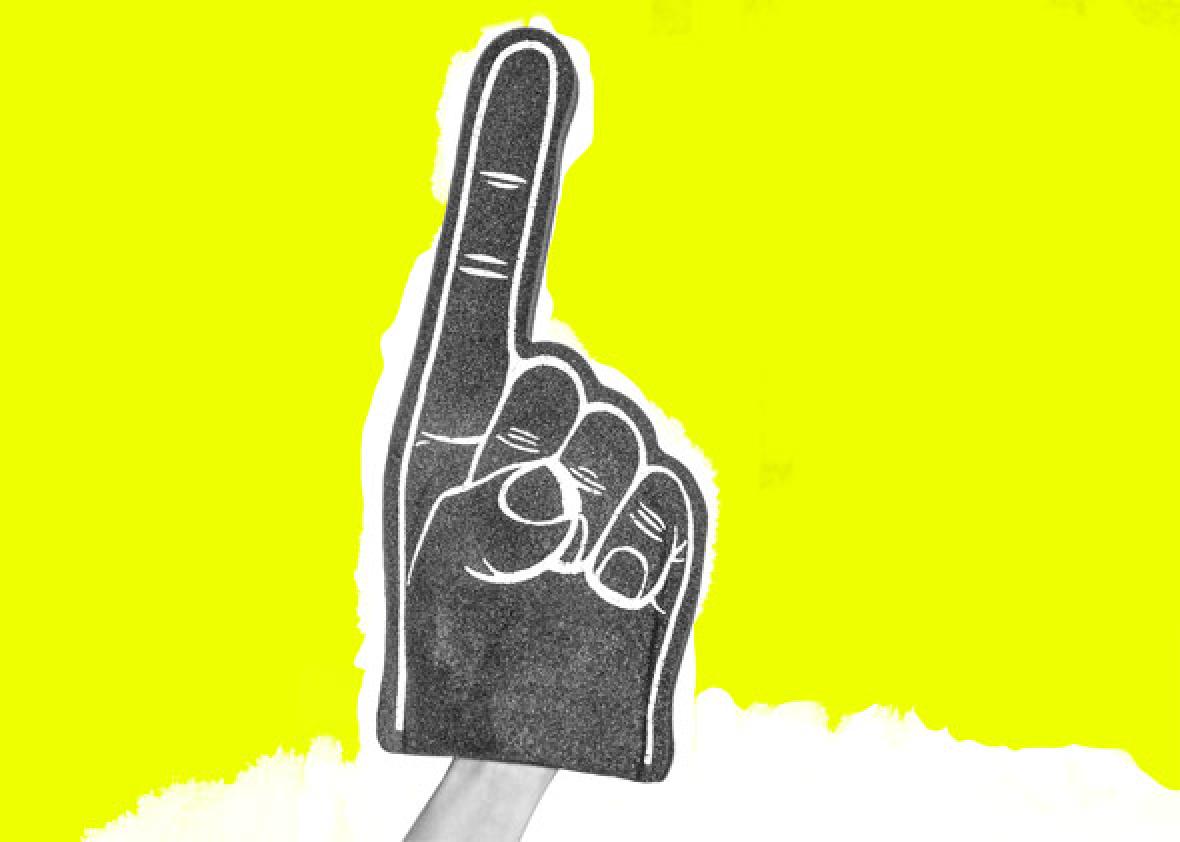 Listen to Hang Up and Listen with Stefan Fatsis, Mina Kimes, and Josh Levin by clicking the arrow on the audio player below:
In this week's episode of Slate's sports podcast Hang Up and Listen, Stefan Fatsis and Josh Levin are joined by Mina Kimes of ESPN the Magazine to discuss San Francisco 49ers quarterback Colin Kaepernick's decision to sit down for the national anthem. They also talk about the contract impasse between the San Diego Chargers and their first-round draft pick, Joey Bosa. Finally, Sam Miller of Baseball Prospectus joins to evaluate New York Yankees catcher Gary Sanchez's hot start and Washington Nationals outfielder Bryce Harper's long slump.
Here are links to some of the articles and other items mentioned on the show:
Podcast production and edit by Mickey Capper.