NBA Athletes Are No Longer Spreading the Love
With free agents like Kevin Durant flocking to top teams, will next season's games be boring?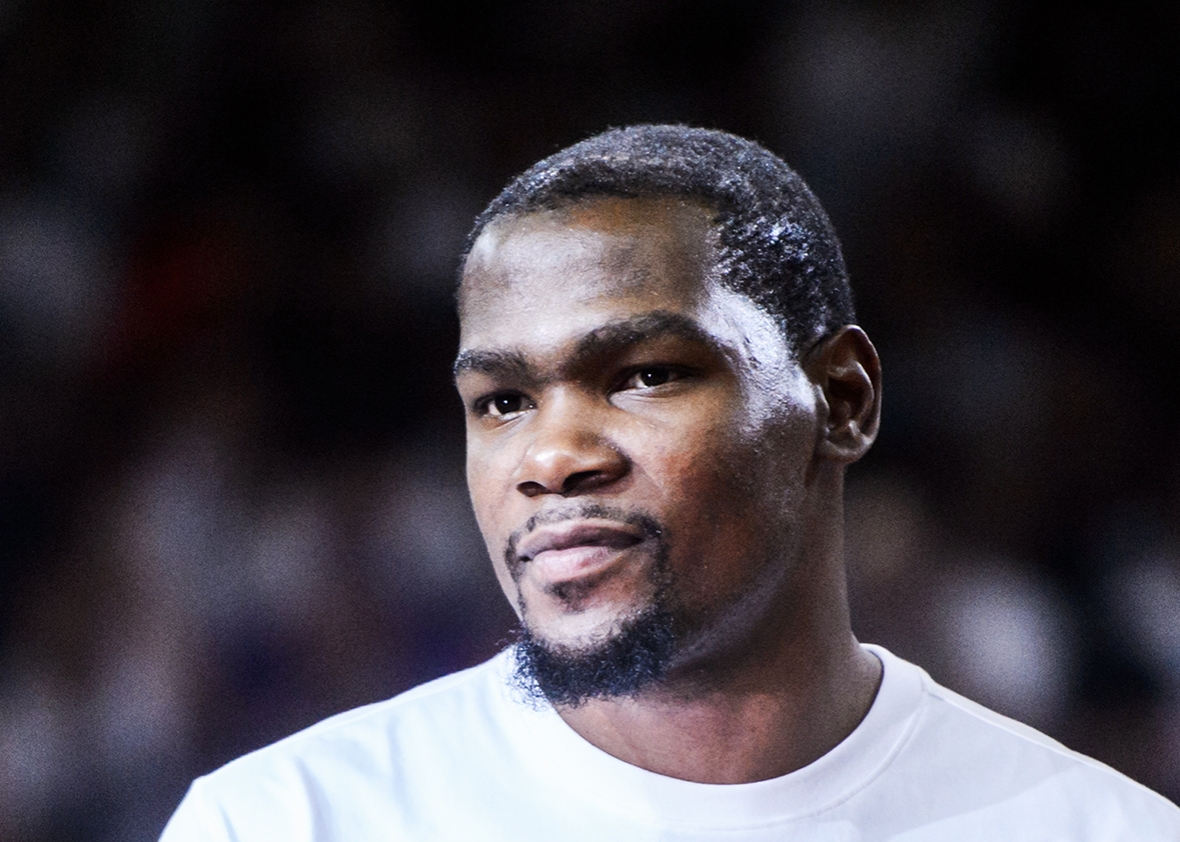 Shortly after the NBA announced a boost to team salary caps, free agent Kevin Durant hopped from Oklahoma City to the Golden State Warriors. In the July 11 edition of the Hang Up and Listen Slate Plus bonus segment, Slate culture critic June Thomas joins hosts Josh Levin and Mike Pesca to discuss what this potential "superteam" could mean for NBA games to come. Wouldn't a team full of basketball superstars just make the games boring and predictable? Listen to find out what the hosts think.