Why Did Chris Sale Cut Up His Team's Uniforms?
Assessing the White Sox pitcher's unorthodox critique of throwback jerseys.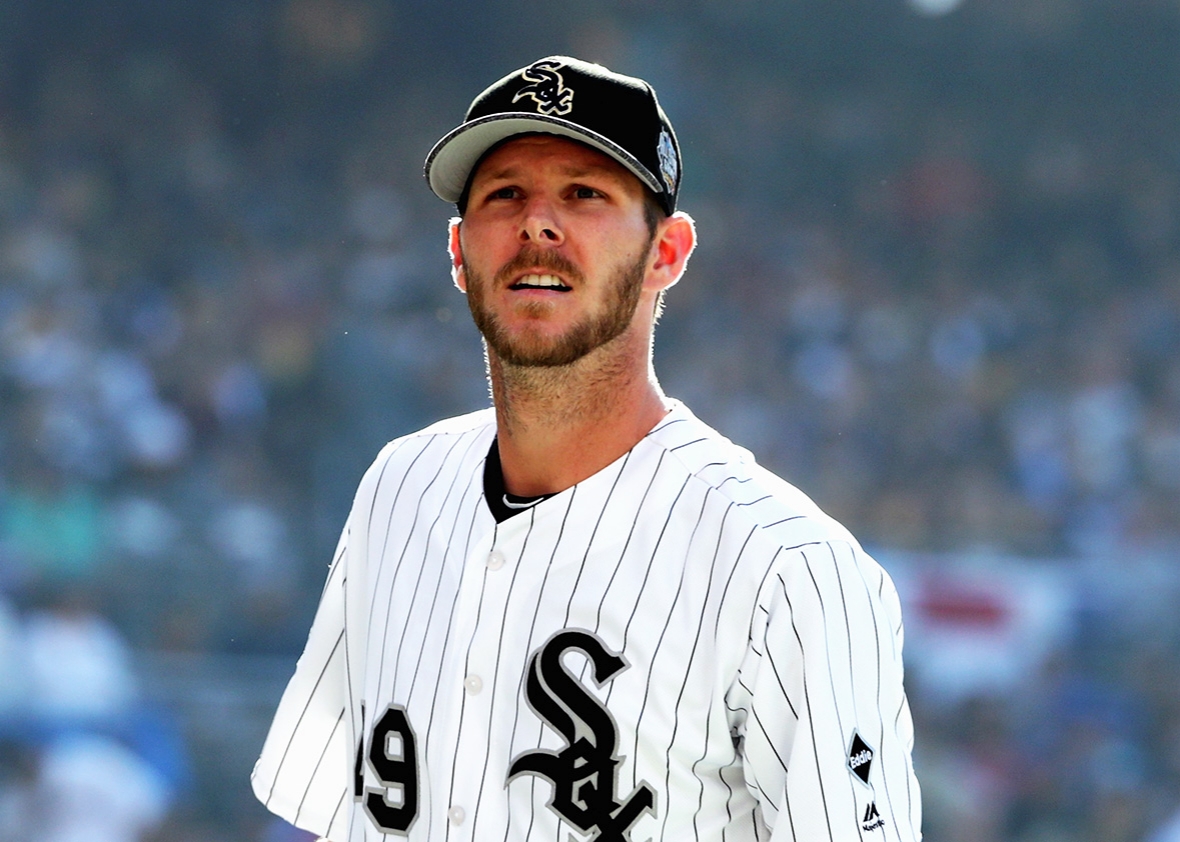 Over the weekend, Chicago White Sox pitcher Chris Sale put a knife to the team's throwback jerseys and destroyed them all.
In the July 25 edition of Hang Up and Listen Slate Plus bonus segment, Josh Levin, Mike Pesca, and Stefan Fatsis gather around to critique the player's botched arts and crafts project. Why do Sale—and other athletes—destroy their team uniforms? Keep listening to hear what the hosts think.