Are These Sneakers Cornier Than Dad Jokes?
Hang Up and Listen weighs in on the bright white, orthopedic-style sneakers designed by Steph Curry.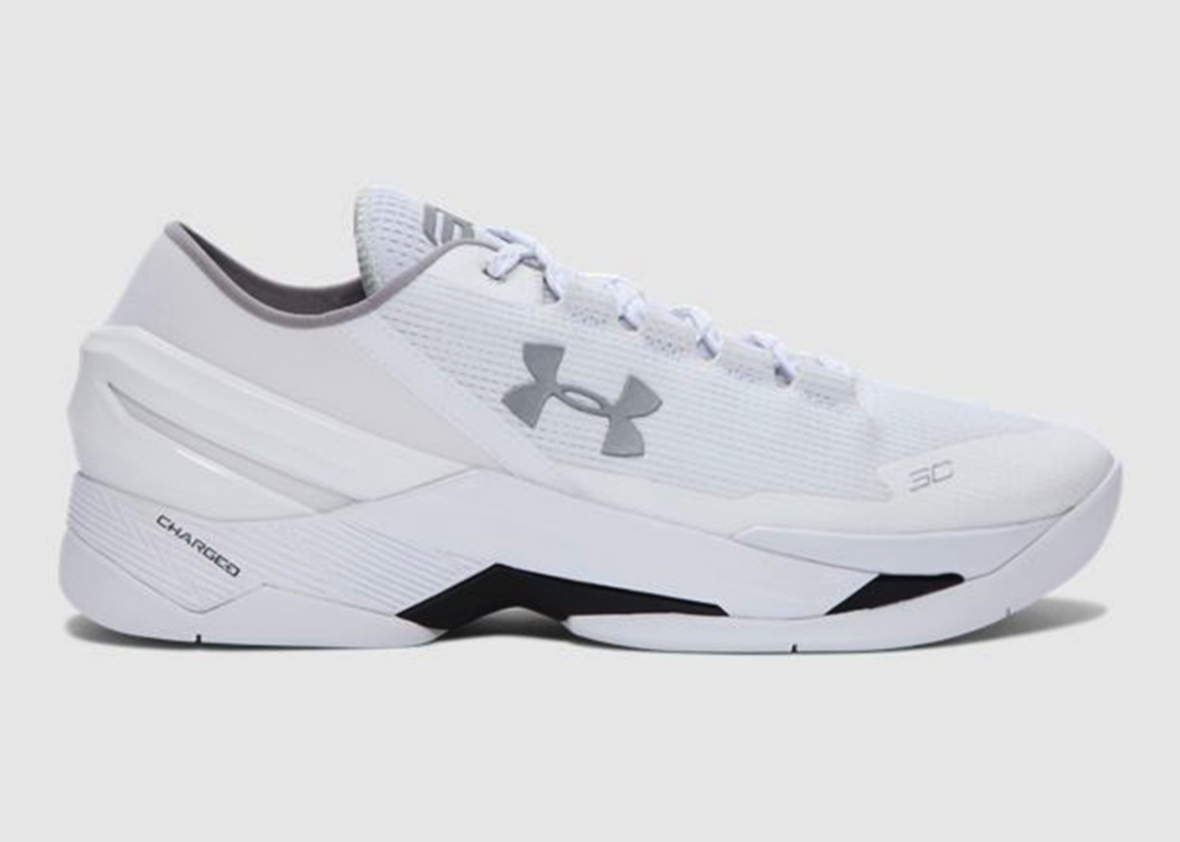 In Monday's edition of the Hang Up and Listen Slate Plus bonus segment, Josh Levin, Mike Pesca, and Stefan Fatsis weigh in on the questionably orthopedic style of Steph Curry's newest sneakers. The internet has been roasting the Curry 2s—including Photoshopped spoofs of the shoes in Mr. Rogers' and Forrest Gump's hands. But what does sneaker historian Bobbito Garcia have to say about them? Listen to find out.