Which Olympic Athletes Will Be Sitting This One Out?
Hang Up and Listen discusses Russian athletes, drug scandals, and the Olympics.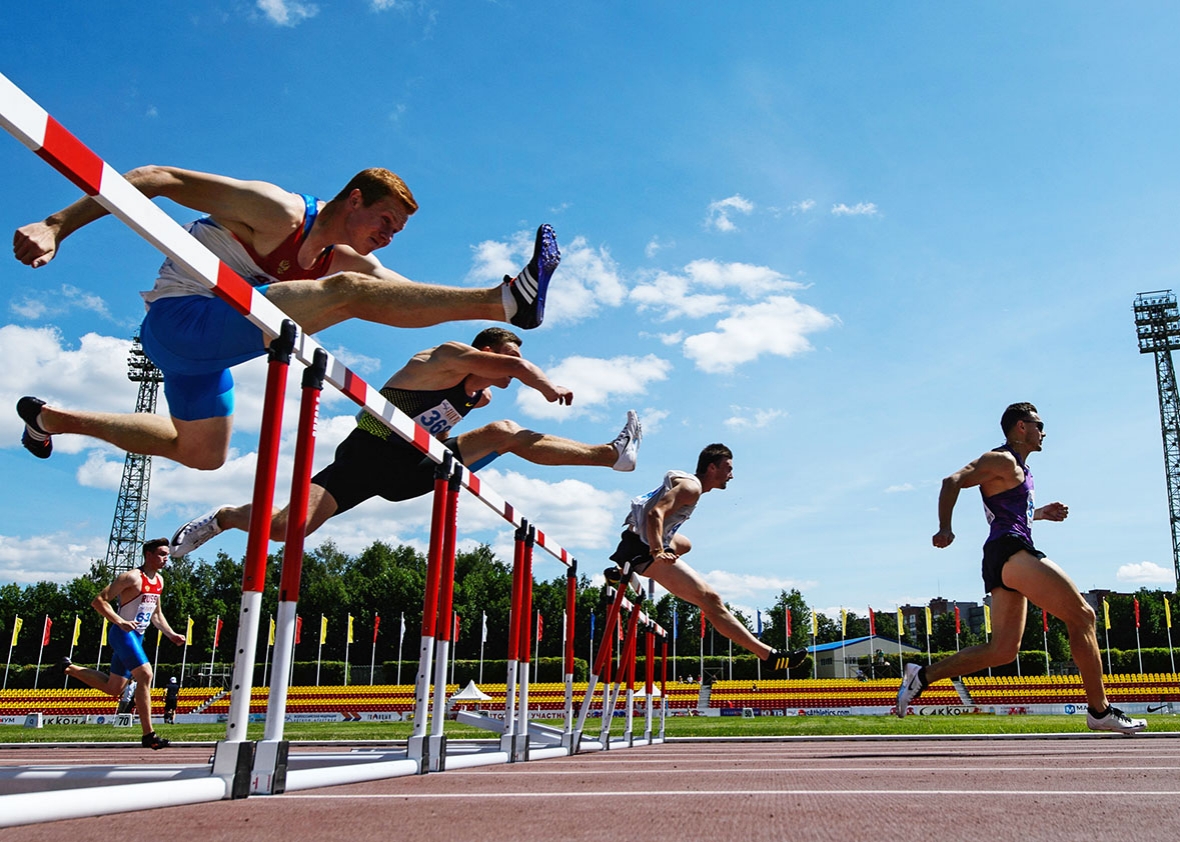 The International Association of Athletics Federation recently announced a ban on Russian track and field athletes at the upcoming Olympics in Rio de Janeiro due to state-sponsored doping. In the June 20 edition of Hang Up and Listen's Slate Plus bonus segment, hosts Josh Levin, Mike Pesca, and Stefan Fatsis debate what this decision means for international sports competitions. Will it make much of a difference? Keep listening to hear what Russia's skullduggery might mean for Olympics to come.