What Is Russell Westbrook Wearing Today?
Hang Up and Listen decides if the basketball player is fashion-forward or not.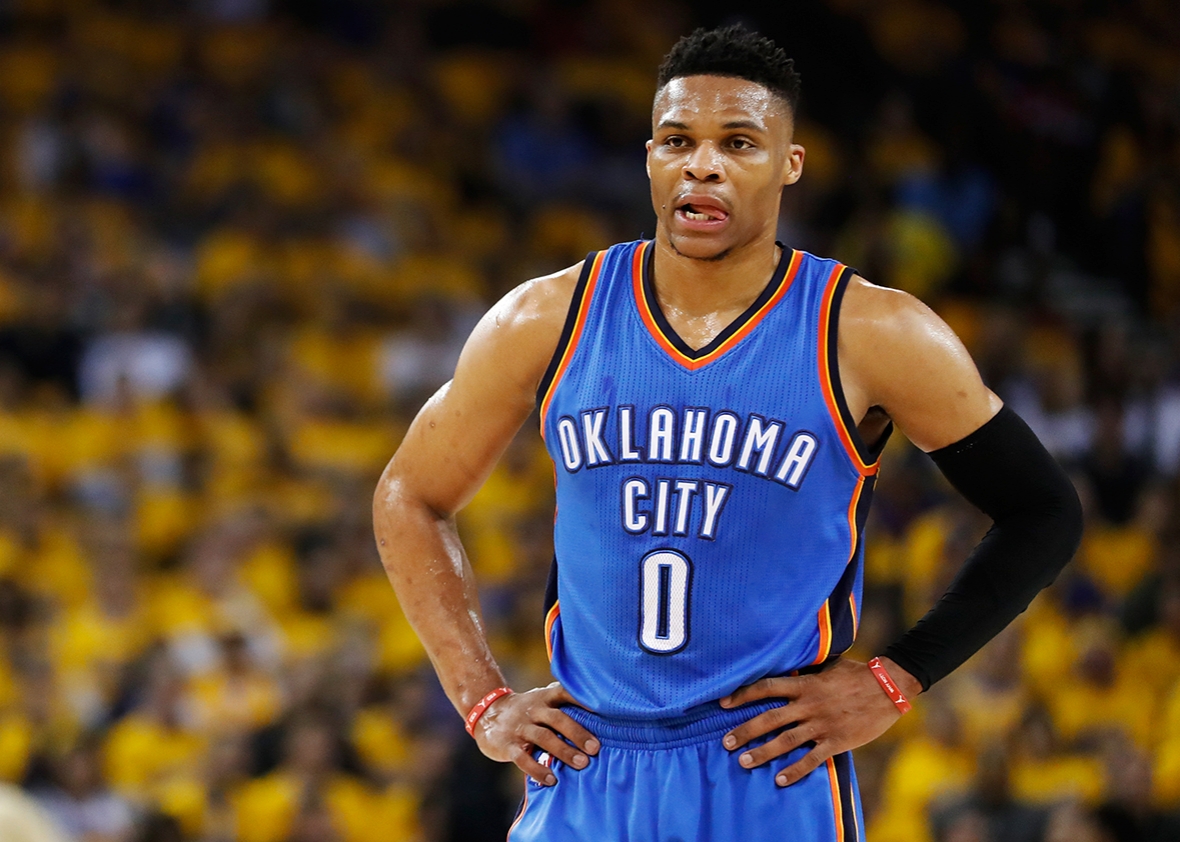 On this week's Hang Up and Listen Slate Plus bonus segment, Slate deputy editor John Swansburg joins hosts Josh Levin, Mike Pesca, and Stefan Fatsis to critique basketball fashion. NBA star Russell Westbrook is turning the court into a runway—with rule-breaking Patagonia cutoffs and bandanas. But is the player a fashion-forward rebel, or is he just fashionably famous? Listen to find out what the hosts think.