How Many Sports Stadium Name Changes Is a Game Changer?
When should journalists respect corporate sponsored naming rights to a beloved sports stadium? And when shouldn't they?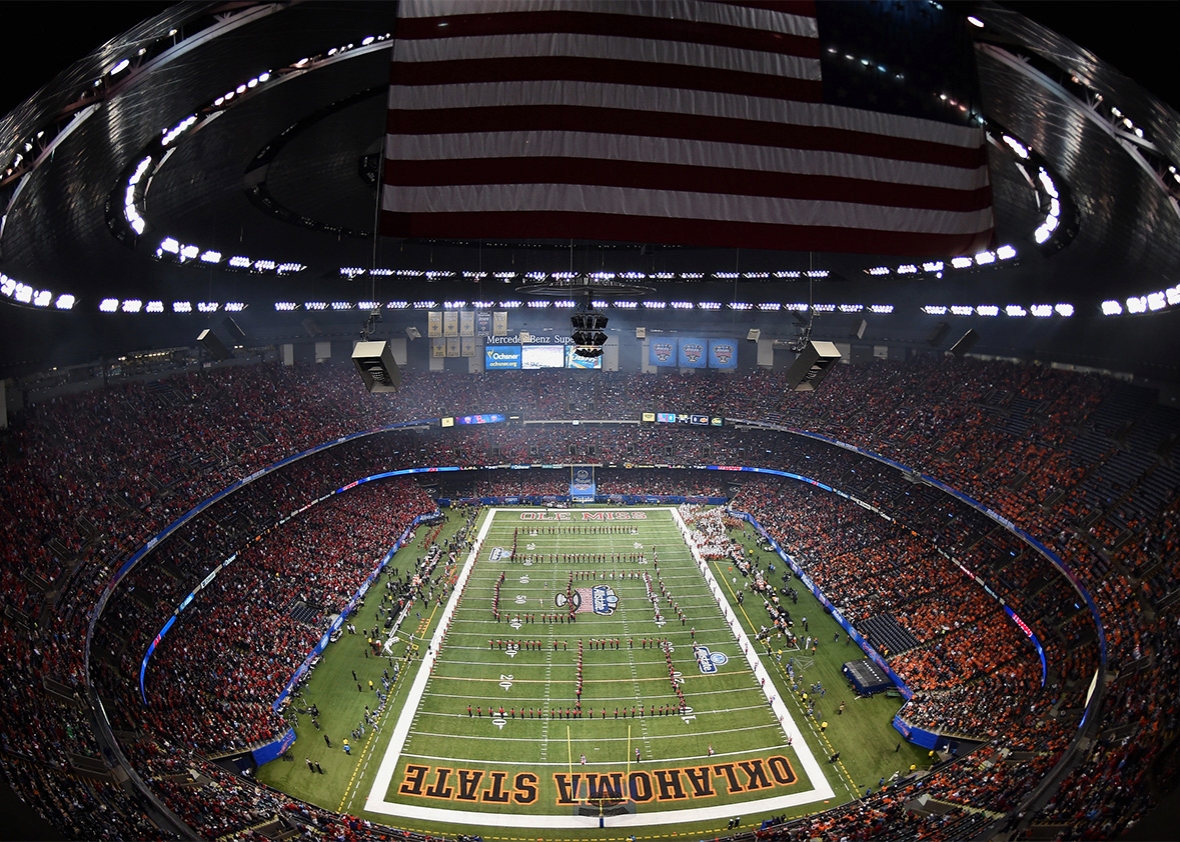 In Monday's Hang Up and Listen Slate Plus bonus segment, hosts Mike Pesca, Stefan Fatsis, and Josh Levin answer a call-in listener question from Seattle. Why do sports reporters slavishly refer to sports stadiums by their corporate sponsored names? Is it really necessary to call the Superdome the "Mercedes-Benz Superdome?" Tune in to find out what Hang Up and Listen thinks about naming rights.