Hang Up and Listen: The Steely Dan and the Wolverine Edition
Slate's sports podcast on the crazy Michigan–Michigan State ending, the baseball playoffs, and Lamar Odom.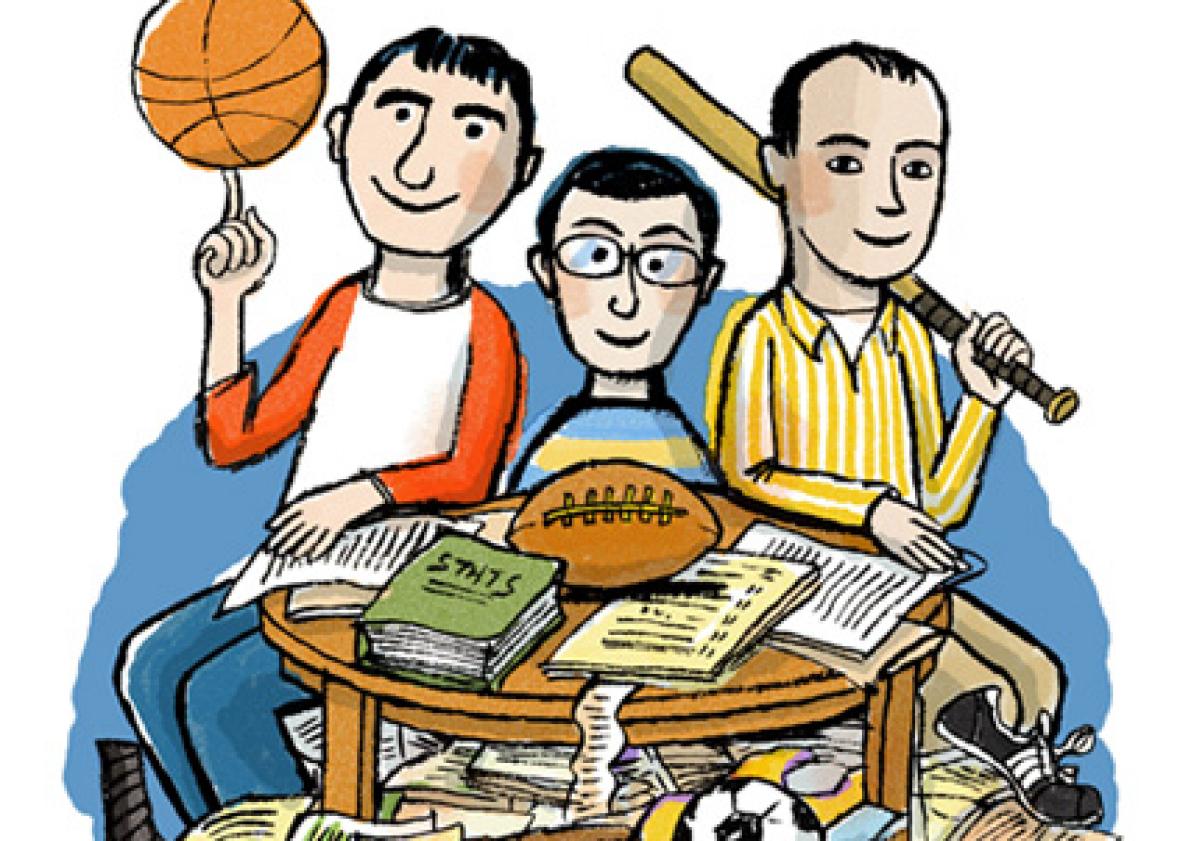 Listen to Hang Up and Listen with Stefan Fatsis, Josh Levin, and Mike Pesca by clicking the arrow on the audio player below:
In this week's episode of Slate's sports podcast Hang Up and Listen, Stefan Fatsis, Josh Levin, and Mike Pesca are joined by Spencer Hall of SB Nation to talk about the college football game of the year: Michigan State's bizarre, last-second win over rival Michigan. They also discuss Daniel Murphy's hot streak, José Bautista's bat flip, and the other big storylines of the baseball playoffs. Finally, they examine Lamar Odom's near-death experience and his position at the nexus of the sports and entertainment worlds.
Here are links to some of the articles and other items mentioned on the show:
Hang Up and Listen is sponsored by SeatGeek, the site that helps you find the best deals on tickets to sporting events. Download the free SeatGeek app and enter promo code "HANGUP" to get $20 off your first purchase.
Podcast production and edit by Zack Dinerstein.