Hang Up and Listen: The Hockey on Cocaine Edition
Slate's sports podcast on the World Series, the NFL's Internet experiment, and the NHL's new overtime format.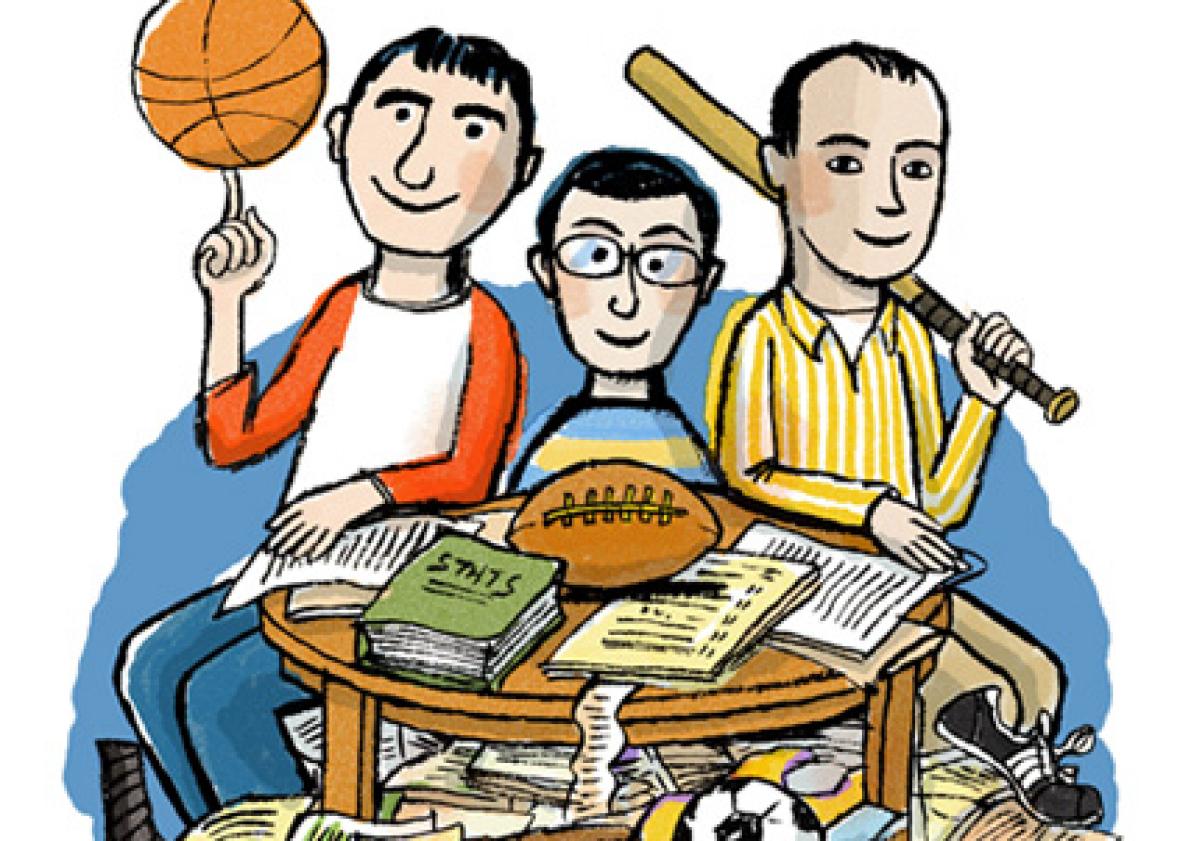 Listen to Hang Up and Listen with Stefan Fatsis, Josh Levin, and Mike Pesca by clicking the arrow on the audio player below:
In this week's episode of Slate's sports podcast Hang Up and Listen, Stefan Fatsis, Josh Levin, and Mike Pesca discuss the World Series matchup between the New York Mets and Kansas City Royals with baseball writer Rany Jazayerli. They also talk about the NFL's first foray into Internet-only broadcasting and what it means for the future of sports television. Finally, they're joined by Puck Daddy's Greg Wyshynski to assess the NHL's new 3-on-3 overtime format and the debuts of supposed generational stars Connor McDavid and Jack Eichel.
Here are links to some of the articles and other items mentioned on the show:
Mike's Biancalana: Which long-suffering fans are the most long-suffering fans, according to Google?
If you're a fan of Slate's podcasts, you can't miss out on our one-night-only show in New York City on Nov. 16! We're combining Slate's most popular personalities from the Political Gabfest, the Culture Gabfest, and Hang Up and Listen into a blowout event called "Superfest on Broadway" at Manhattan's Town Hall. After the blowout event, we will be holding an exclusive after-party with the talent, Slate staff, and Panoply partners at an undisclosed location. Only 50 tickets will be sold to this exclusive event, which will include drinks and hors d'oeuvres. The venue will be within walking distance of the live show and an email with location will go out two weeks prior to attendees. You can buy your show ticket or a show AND after-party package by visiting slate.com/superfestnyc. Doors open at 6 p.m. for the show and 9 p.m. for the after-party. If you are a Slate Plus member, you will receive 30 percent off your ticket purchase. Use your Upcoming Events tool in the Slate Plus dashboard on the right side of the Slate Plus home page to receive your individualized discount code.
Podcast production and edit by Zack Dinerstein.
Correction, Oct. 29, 2015: Due to an editing error, the write up of this podcast misstated that a video of the Flyers and Lightning was the first-ever 3-on-3 overtime in the NFL. It was the first-ever in the NHL.