Hang Up and Listen: The All We Are Is Cyber Dust in the Wind Edition
Slate's sports podcast on DeAndre Jordan's emoji-filled free agency saga, the greatness of Serena Williams, and the state of baseball analytics.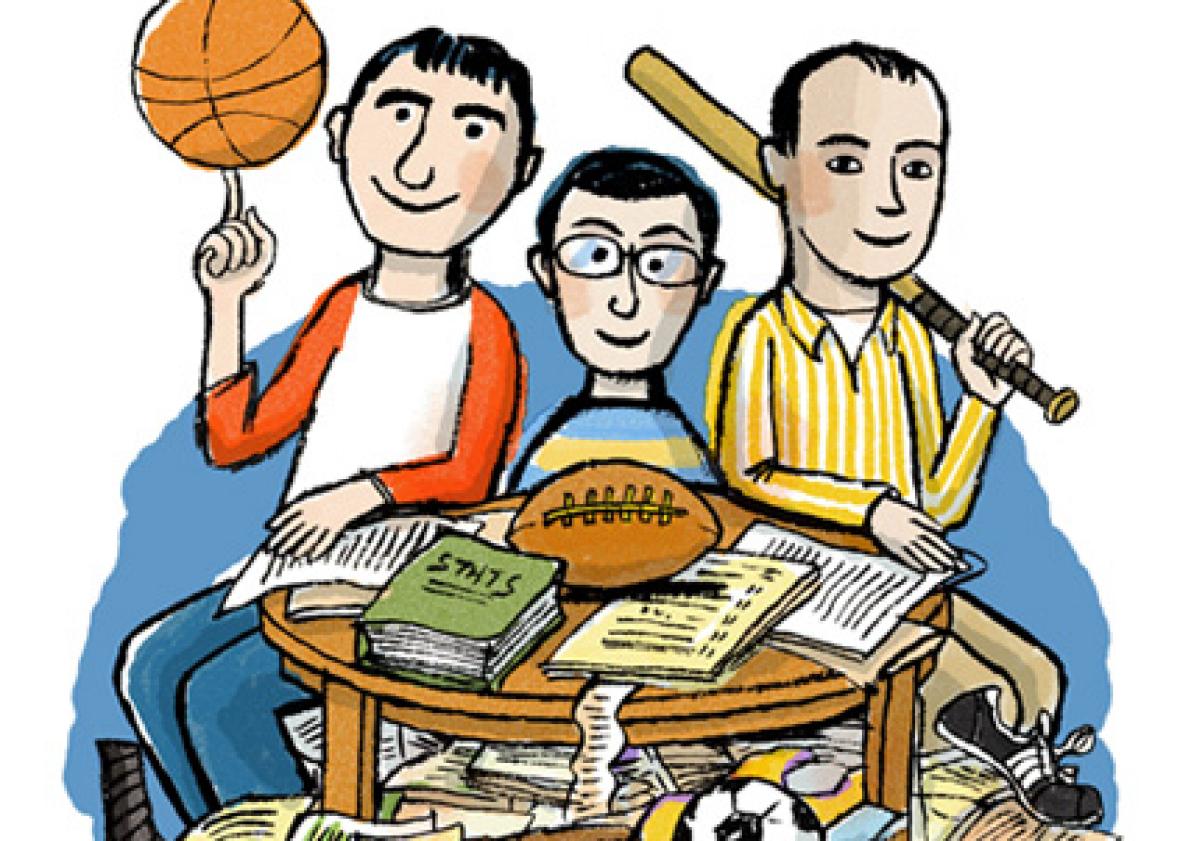 Listen to Hang Up and Listen with Josh Levin, Mike Pesca, and Mike Schur by clicking the arrow on the audio player below:
In this week's episode of Slate's sports podcast Hang Up and Listen, Josh Levin, Mike Pesca, and special guest Mike Schur, the co-creator of NBC's Parks and Recreation, talk about the DeAndre Jordan emoji saga and Mark Cuban's response to Jordan's decision to re-sign with the Los Angeles Clippers. They are also joined by tennis writer Courtney Nguyen to discuss yet another dominant performance by Serena Williams, focusing on why she continues to receive less fanfare than the beloved Roger Federer. Finally, they talk about advances in sabermetrics, including the increasing importance of exit velocity in recognizing a player's potential.
Here are links to some of the articles and other items mentioned on the show:
Mike's Superbike: Is "side out and rotate" the name of a sports blog or podcast? What about "runners at the corners"?
Mike Schur's Superbike: The baseball All-Star Game is deeply flawed, and no one is doing anything about it.
Podcast production and edit by Zack Dinerstein. Our intern is Emma Zehner.