Hang Up and Listen: The Great Scott Edition
Slate's sports podcast on the NFL and college football playoffs and the death of ESPN's Stuart Scott.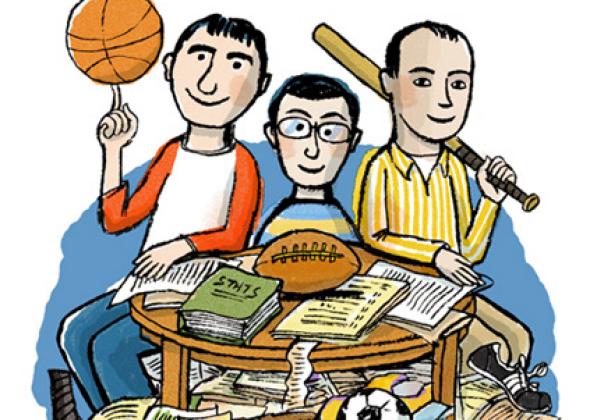 Listen to Hang Up and Listen with Stefan Fatsis, Josh Levin, and Mike Pesca by clicking the arrow on the audio player below:
In this week's episode of Slate's sports podcast Hang Up and Listen, Stefan Fatsis, Josh Levin, and Mike Pesca talk about the opening weekend of the NFL playoffs, and how the Dallas Cowboys got a rare playoff victory with a bit of referee assistance. They also discuss Oregon and Ohio State's victories in the inaugural college football playoff semifinals, and whether Alabama and whether the SEC was overrated. Finally, SportsCenter anchor Jay Harris joins the show to talk about the life and career of his ESPN colleague Stuart Scott, who died of cancer over the weekend at age 49.
Here are links to some of the articles and other items mentioned on the show:
Hang Up and Listen's weekly booyahs:
On this week's Slate Plus bonus segment, Stefan Fatsis, Josh Levin, and Mike Pesca discuss the Houston Texans' amazing, not-so-whimsical defensive lineman J.J. Watt. Slate Plus members get an ad free version of this podcast with bonus segments. Visit slate.com/hangupplus and try it free for two weeks.
Podcast production and edit by Mike Vuolo.