Hang Up and Listen: The Rice Reinstated Edition
Slate's sports podcast on an arbitrator's repudiation of Roger Goodell, the injury-riddled careers of Derrick Rose and RG3, and the tragic death of cricket player Phillip Hughes.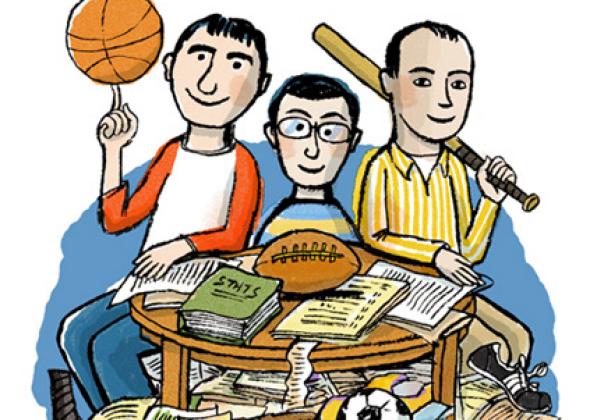 Listen to Hang Up and Listen with Stefan Fatsis, Josh Levin, and Mike Pesca by clicking the arrow on the audio player below:
This episode is brought to you by Bombas, athletic-leisure socks, re-engineered to look better, feel better, and perform better, with a mission to help those in need. Go to bombas.com/hang and use the promo code "hang" to get a free pair.
In this week's episode of Slate's sports podcast Hang Up and Listen, Stefan Fatsis, Josh Levin, and Mike Pesca examine an arbitrator's decision to overturn Ray Rice's indefinite suspension from the NFL and the reaction to Rice's reinstatement. They discuss how far Washington quarterback Robert Griffin III and Chicago Bulls guard Derrick Rose have fallen, what their futures might hold, and how fans, the media, and their teams talk about them. Finally, they talk to Australian cricket writer Gideon Haigh about the death of player Phillip Hughes, just how dangerous the sport is, and the cricket world's reaction to Hughes' death.
Here are links to some of the articles and other items mentioned on the show:
Mike's Roughrider (not Rough Rider): The birds—specifically the Cardinals—are the Incarnate Word.
On this week's Slate Plus bonus segment, Stefan Fatsis, Josh Levin, and Mike Pesca discuss whether Marshawn Lynch and other players should be forced to speak to the media. Slate Plus members get an ad-free version of this podcast with bonus segments. Visit slate.com/hangupplus and try it free for two weeks.
Podcast production and edit by Mike Vuolo. Links compiled by Chris Laskowski.