Hang Up and Listen: The Transactions vs. Transgressions Edition
Slate's sports podcast on the college football playoff, UAB cutting its football team, and Robert Lipsyte's tenure as ESPN's ombudsman.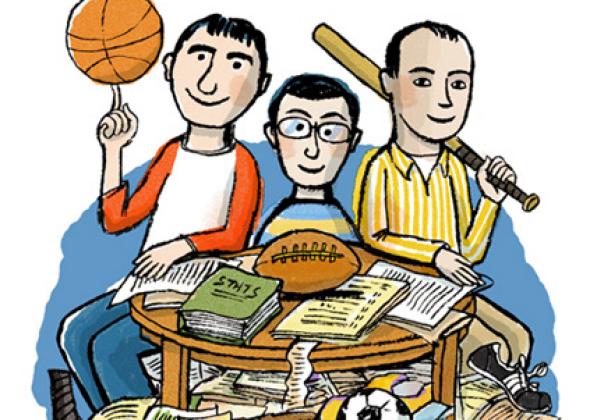 Listen to Hang Up and Listen with Stefan Fatsis, Josh Levin, and Mike Pesca by clicking the arrow on the audio player below:
This episode is brought to you by Bombas, athletic-leisure socks re-engineered to look better, feel better, and perform better, with a mission to help those in need. Go to bombas.com/hang to take advantage of our special offer.
In this week's episode of Slate's sports podcast Hang Up and Listen, Stefan Fatsis, Josh Levin, and Mike Pesca debate the selections for the College Football Playoff and discuss the most intellectually honest, logical, and satisfying way to end the college football season. They also examine the motivation for the University of Alabama at Birmingham's decision to drop its football program and whether other schools should follow suit. Finally, they talk with legendary journalist Robert Lipsyte about what he learned during his time as ESPN's ombudsman.
Here are links to some of the articles and other items mentioned on the show:
On this week's Slate Plus bonus segment, Stefan Fatsis, Josh Levin, and Mike Pesca talk to Loch Phillipps about Grantland's latest Finish Line series, which chronicles the close of Landon Donovan's career. Slate Plus members get an ad free version of this podcast with bonus segments. Visit slate.com/hangupplus and try it free for two weeks.
Podcast production and edit by Mike Vuolo. Links compiled by Chris Laskowski.