Hang Up and Listen: The Jerry Loves Johnny Edition
Slate's sports podcast on college football's neutral-site money grab, Dallas Cowboys owner Jerry Jones, and the U.S. Open.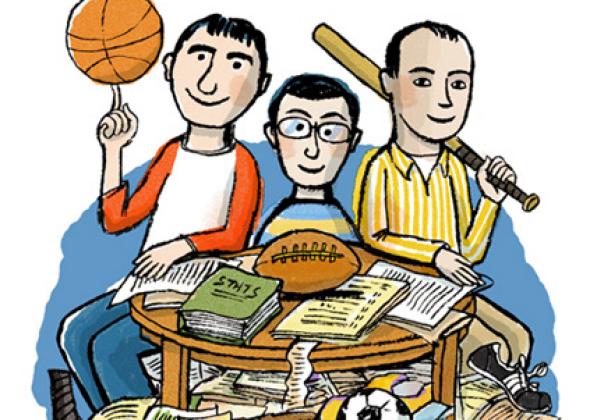 Listen to Hang Up and Listen with Stefan Fatsis, Josh Levin, and Mike Pesca by clicking the arrow on the audio player below:
In this week's episode of Slate's sports podcast Hang Up and Listen, Stefan Fatsis, Josh Levin, and Mike Pesca discuss the opening of the college football season, the proliferation of neutral-site games, and concerns about student attendance at on-campus games. They interview ESPN's Don Van Natta Jr. about his profile of Dallas Cowboys owner and general manager Jerry Jones, a man who desperately wants to be known as a "football guy." Finally, they talk with Sports Illustrated tennis writer Courtney Nguyen about the unpredictable recent results on the women's side of the U.S. Open, the state of the Federer, and American fans' desperation for a new star.
Here are links to some of the articles and other items mentioned on the show:
Mike's Broyles: A police blotter of the vague miscellany for which players have been suspended.
On this week's Slate Plus bonus segment, Stefan Fatsis, Josh Levin, and Mike Pesca discuss Michael Sam's NFL future after he was cut by the St. Louis Rams. Slate Plus members get an ad-free version of this podcast with bonus segments. Visit slate.com/hangupplus and try it free for two weeks.
Podcast production and edit by Mike Vuolo. Links compiled by Chris Laskowski.