Hang Up and Listen: The Suspension and Disbelief Edition
Slate's sports podcast on the NFL's punishment of Ray Rice, the Houston Astros' treatment of their first-round pick, and women in the Tour de France.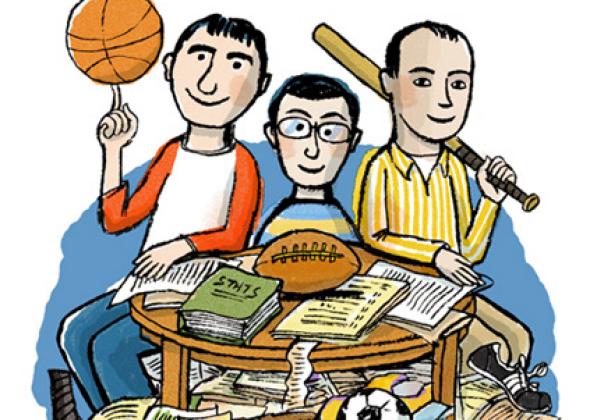 Listen to Hang Up and Listen with Jason Gay, Josh Levin, and Mike Pesca by clicking the arrow on the audio player below:
In this week's episode of Slate's sports podcast Hang Up and Listen, Josh Levin, Mike Pesca, and Wall Street Journal columnist Jason Gay discuss NFL Commissioner Roger Goodell's decision to suspend the Baltimore Ravens' Ray Rice for just two games, the media reaction to the suspension, and the NFL's record on domestic violence. They also break down the Houston Astros' failure to sign first overall pick Brady Aiken, the trickle down effect caused by baseball's strange draft rules, and the line between a smart front office and Mr. Spock. Finally, they talk about the results of this year's Tour de France and whether it's possible for cycling to be completely clean, and they interview Kathryn Bertine about her successful push to get women in the Tour de France.
Here are links to some of the articles and other items mentioned on the show:
Mike's lucky loser: An episode of Sports Talk Radio Theater 3000.
On this week's Slate Plus bonus segment, Jason Gay, Josh Levin, and Mike Pesca talked about arm folding and other secrets of the TV trade. Slate Plus members get an ad-free version of this podcast with bonus segments. Visit slate.com/hangupplus and try it free for two weeks.
Podcast production and edit by Mike Vuolo. Links compiled by Chris Laskowski.