Hang Up and Listen: The Virginal Vessels of Virtue Edition
Slate's sports podcast on Andy Murray's Wimbledon win, new NBA homes for Dwight Howard and Brad Stevens, and ESPN's Let Them Wear Towels.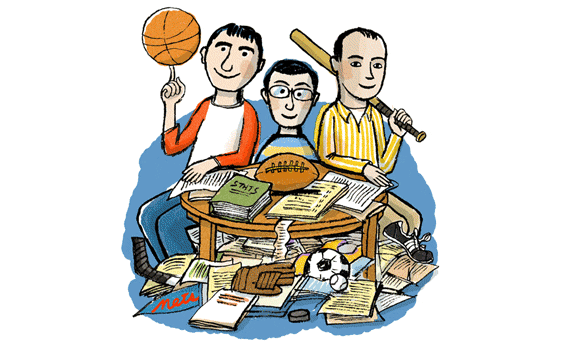 Listen to "Hang Up and Listen" with Johnette Howard, Josh Levin, and Mike Pesca by clicking the arrow on the audio player below:
Hang Up and Listen is brought to you by Stamps.com. Click on the radio microphone and enter HANGUP to get our $110 bonus offer.
In this week's episode of Slate's sports podcast Hang Up and Listen, Josh Levin, Mike Pesca, and special guest Johnette Howard discuss first-time Wimbledon champions Andy Murray and Marion Bartoli and whether professional tennis is slowing down. They also consider the likelihood of success for Dwight Howard in Houston and Brad Stevens in Boston. Finally, they talk about the new ESPN documentary Let Them Wear Towels and how women sportswriters fought to get access to locker rooms in the 1970s and 1980s.
Here are links to some of the articles and other items mentioned on the show:
Hang Up and Listen's weekly Ludtkes:
Podcast production and edit by Mike Vuolo. Our intern is Michael Gerber.