Hang Up and Listen: The Couldn't Stand the Heat Edition
Slate's sports podcast on the Mavericks' NBA title, the Stanley Cup Finals, and Bill Simmons' new website Grantland.
Posted Monday, June 13, 2011, at 5:47 PM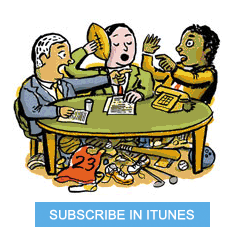 Become a fan of Hang Up and Listen on Facebook. Leave us a note, answer Mike's trivia question, and see what other listeners have to say about the latest podcast.
Here are links to some of the articles and other items mentioned on the show:
Podcast production and edit by Abdullah Rufus.
MYSLATE