Going to The Good Place
How does a show about death and morality make philosophy fun?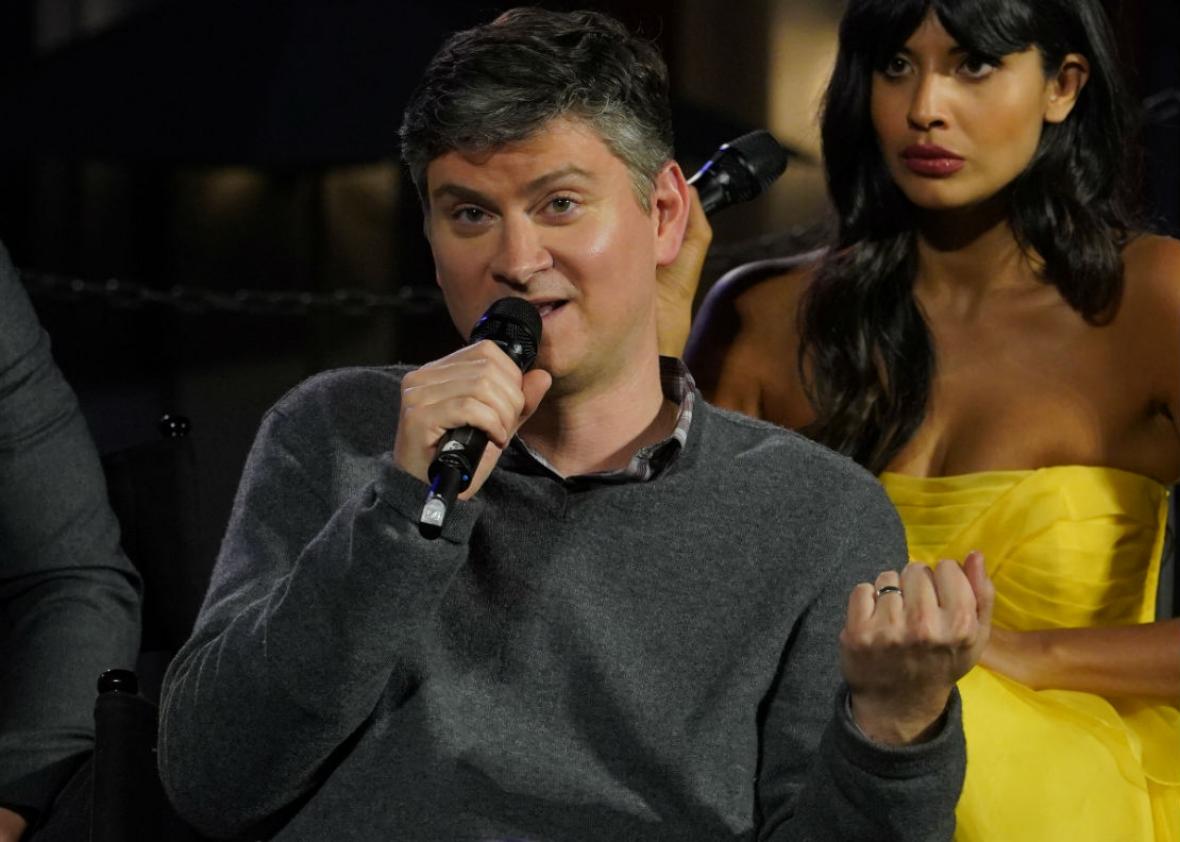 Listen to Slate's The Gist:
On The Gist, Beto O'Rourke and Ted Cruz.
At first, The Good Place on NBC appears to be a light and easy sitcom about a bad apple accidentally dropped into heaven, but look a little deeper and you'll find a smart and dense comedy about moral philosophy. Creator Mike Schur joins us to discuss this show's moral compass, baseball, and the Kant of it all. The Good Place airs on Thursdays on NBC.
In the Spiel, Trump's rally in Erie, Pennsylvania.
Join Slate Plus! Members get bonus segments, exclusive member-only podcasts, and more. Sign up for a free trial today at Slate.com/gistplus.
Join the discussion of this episode on Facebook.
Podcast production by Daniel Schroeder and Pierre Bienaimé.