Spooning With Dan Pashman
A serious investigation into utensil design with the host of The Sporkful podcast.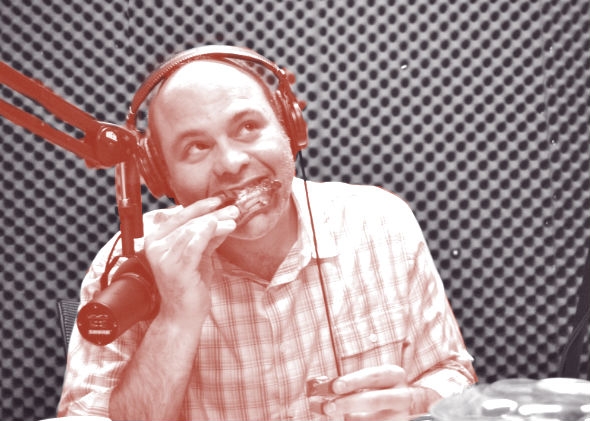 Listen to Episode 244 of Slate's The Gist:
Today on The Gist, John Curtice from the What Scotland Thinks blog explains why Scottish nationalist politics are generally trending left, while much of Europe's nationalist movements shift right. Plus, Dan Pashman from The Sporkful vets Mike's soupspoon theories and brings along his trongs.* For the Spiel, exploring why we talk about certain victims of the Nepalese earthquake and not others.
Today's sponsor: Shari's Berries. Treat your mom to something sweet this Mother's Day with a gift from Shari's Berries. Fresh berries dipped in chocolate start at $19.99. Visit berries.com, click on the microphone, and use the code GIST. And by the Netflix original documentary series Chef's Table. Go inside the lives and kitchens of six of the world's most renowned, international culinary talents. All episodes now streaming on Netflix.
Join Slate Plus! Members get bonus segments, exclusive member-only podcasts, and more. Sign up for a free trial today at http://www.slate.com/gistplus.
Join the discussion of this episode on Facebook.
*Correction, April 27, 2015: This post originally misstated the name of the utensil Mike tested out. They're called trongs, not throngs.