The Moment Has Arrived
Filmmaker Brian Koppelman's podcast explores how people who accomplish amazing things use inflection points as fuel.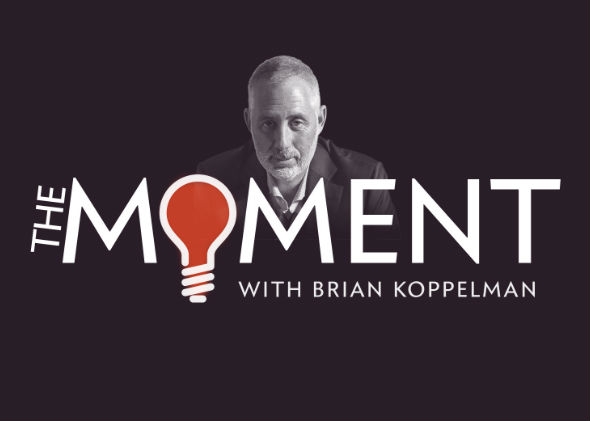 Listen to Episode 230 of Slate's The Gist:
Today on The Gist, Brian Koppelman, the accomplished screen and television writer, director, and—most importantly—podcaster. His show, The Moment, is the newest addition to the Slate and Panoply firmament, and you can subscribe to on iTunes. Plus, Mike finally spiels about the nuclear deal.
Today's sponsor: The BET miniseries The Book of Negroes. Now available on DVD, in a special three-disc package. Based on the critically acclaimed novel by Lawrence Hill, The Book of Negroes is a universal story of loss, courage, and triumph starring Aunjanue Ellis, Lyriq Bent, Cuba Gooding Jr., and Lou Gossett Jr. Own it today on DVD from E One.
Join Slate Plus! Members get bonus segments, exclusive member-only podcasts, and more. Sign up for a free trial today at http://www.slate.com/gistplus.
Join the discussion of this episode on Facebook.