World Saved by Jet-Skiing Comedian
On behalf of chickens and goats, Kurt Braunohler roared down the Mississippi on the dumbest form of transportation.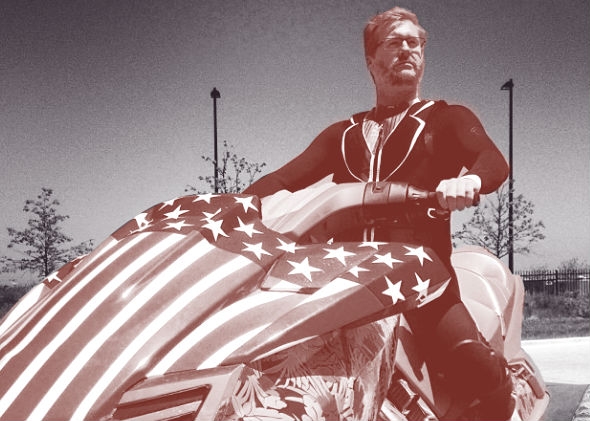 Listen to Episode 204 of Slate's The Gist:
Jet skis look like a horse running and defecating at the same time on the water. Today on The Gist, Kurt Braunohler battles Asian carp and electrified waters for his new Comedy Central Web series Roustabout. For the Spiel, we explain a ubiquitous preamble, "the idea that somehow."
Join the discussion of this episode on Facebook.