Now Announcing Thanksgiving
The annual celebration of big balloons requires an even bigger voice. Meet Les Marshak.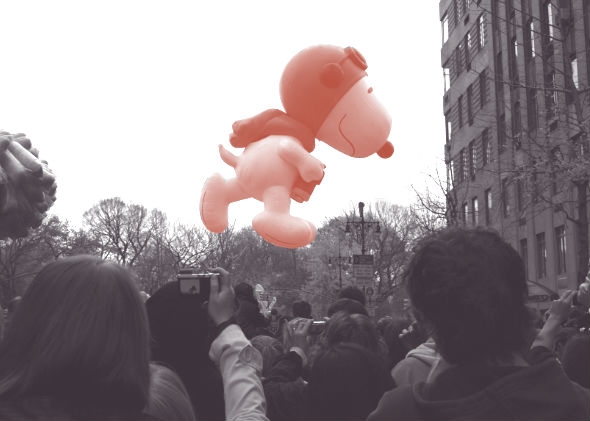 Listen to Episode 145 of Slate's The Gist:
Thanksgiving is for eaters, so we've called in an expert. On The Gist, Dan Pashman from The Sporkful explains how to best prepare your belly for the meal ahead. (Hint: Skip the nuts!) He's the author of Eat More Better. Plus, you know Les Marshak's voice, but do you know his story? We'll hear about new markets for old-school-announcer pipes. For the Spiel, Mike's advice for the inevitable argument about Ferguson over Thanksgiving dinner.
Join the discussion of this episode on Facebook.