The "What Happened?" Edition
Listen to Slate's show about Trump's flirtation with bipartisanship, Hillary Clinton's new book, and Franklin Foer's take on big tech.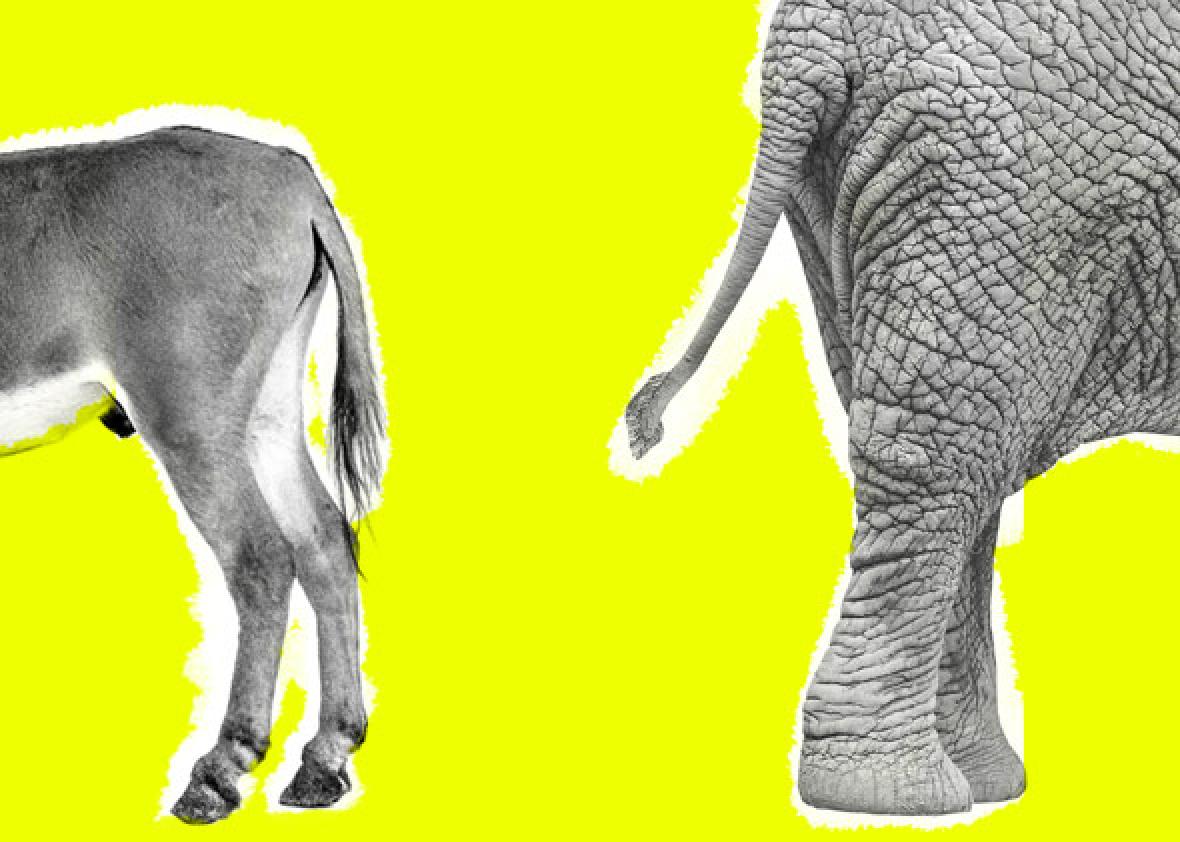 To listen to the discussion, use the player below:
On this week's Slate Political Gabfest, Emily Bazelon, John Dickerson, and David Plotz discuss President Donald Trump's potential to destroy the two-party system and Hillary Clinton's new memoir, What Happened. Then guest Franklin Foer joins the gang to discuss the growing power of Silicon Valley, which is the subject of his new book, World Without Mind: The Existential Threat of Big Tech.
Here are some of the links and references from this week's show:
Here are this week's cocktail chatters:
Emily: Oona Hathaway and Scott Shapiro's new book, The Internationalists
John: Purdue University's income share agreement Back a Boiler Fund, which shifts the risk of student loan debt from individual students to shareholders
David: The Cincinnati Enquirer's recent interactive piece on what the heroin epidemic looks like, "7 Days of Heroin"
For this week's Slate Plus bonus segment the hosts discuss books they regret reading. Join Slate Plus! Members get bonus segments, exclusive member-only podcasts, and more. Sign up for a free trial today at slate.com/gabfestplus.
Topic ideas for next week? You can tweet suggestions, links, and questions to @SlateGabfest (#heygabfest). (Tweets may be quoted by name unless the writer stipulates otherwise.)
Become a fan of the Political Gabfest on Facebook. We post to the Facebook page throughout the week, so keep the conversation going by joining us there. Or follow us @SlateGabfest. The email address for the Political Gabfest is gabfest@slate.com. (Email may be quoted by name unless the writer stipulates otherwise.)
Podcast production by Jocelyn Frank. Links compiled by Izzy Rode.