The End of Norms
The Political Gabfest on how Trump has challenged the traditions and customs that have constrained past presidents.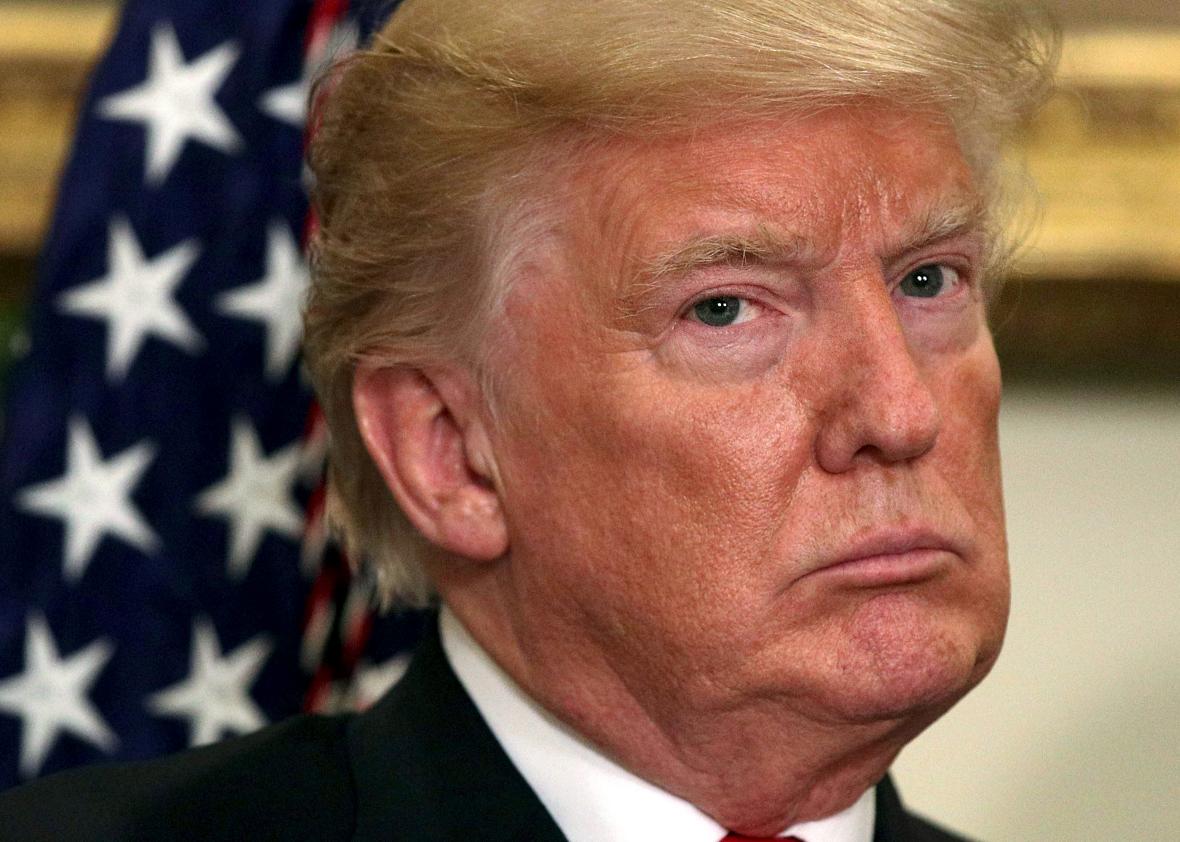 In the Slate Plus bonus segment of Thursday's edition of the Political Gabfest, Emily, David, and John discuss the breaking of presidential norms. With two of the hosts having recently written on the destruction of norms under Trump—Emily in the New York Times and John in the Atlantic—the hosts decide to break down what norms are, how they come to be, and why they are so hard to enforce.
Is any norm safe in Trump's America? Or are the norms more resilient than they look?
Join Slate Plus to Listen to This Podcast
Sign up for Slate Plus to hear this podcast extra, and to get ad-free, extended versions of your favorite Slate podcasts. Membership starts at just $5 a month. Sign up today and try Slate Plus free for two weeks.
Join Now
Your Slate Plus podcast feed
Copy this link and add it to your podcast app:
For full instructions see the Slate Plus podcasts FAQ.