The "Deface the Nation" Edition
Listen to Slate's show about John Dickerson's interview with President Trump, the return of Hillary Clinton, and Bret Stephens at the New York Times.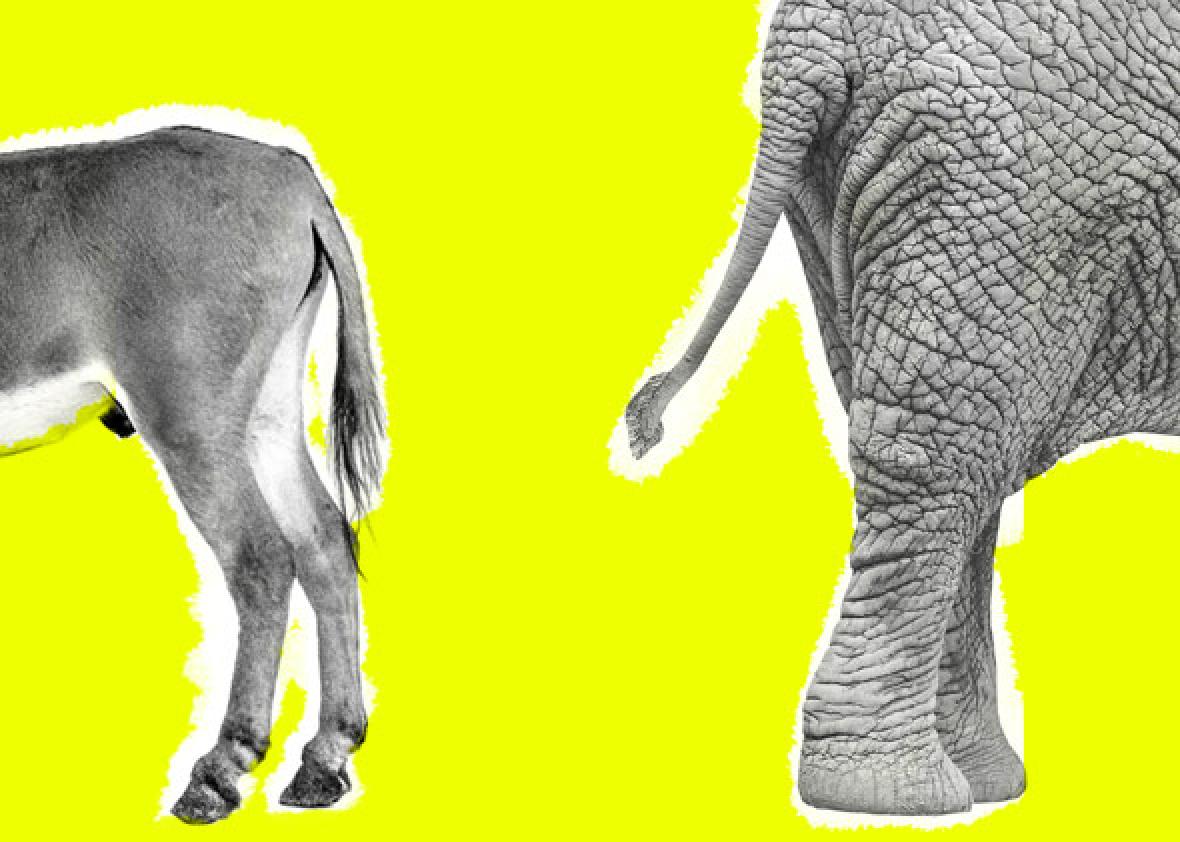 To listen to the discussion, use the player below:
On this week's Slate Political Gabfest, Emily Bazelon, John Dickerson, and David Plotz discuss John's presidential interviews, Hillary Clinton's return to public life, and Bret Stephens' new job at the New York Times.
Here are some of the links and references from this week's show:
Here are this week's cocktail chatters:
Emily: The dire state of North Carolina politics and governance.
John: A new book on World War II London's "great cat and dog massacre," reviewed in the Los Angeles Review of Books.
Topic ideas for next week? You can tweet suggestions, links, and questions to @SlateGabfest (#heygabfest). (Tweets may be quoted by name unless the writer stipulates otherwise.)
Become a fan of the Political Gabfest on Facebook. We post to the Facebook page throughout the week, so keep the conversation going by joining us there. Or follow us @SlateGabfest. The email address for the Political Gabfest is gabfest@slate.com. (Email may be quoted by name unless the writer stipulates otherwise.)
For this week's Slate Plus bonus segment, the hosts answer David's hypothetical question: If you could grant a new power to one government, what would it be? Join Slate Plus! Members get bonus segments, exclusive member-only podcasts, and more. Sign up for a free trial today at slate.com/gabfestplus.
Podcast production by Jocelyn Frank. Links compiled by Kevin Townsend.