The "Live From the Free and Independent Republic of California" Edition
Listen to Slate's show about President Trump's address to Congress, Jeff Sessions, and California secession.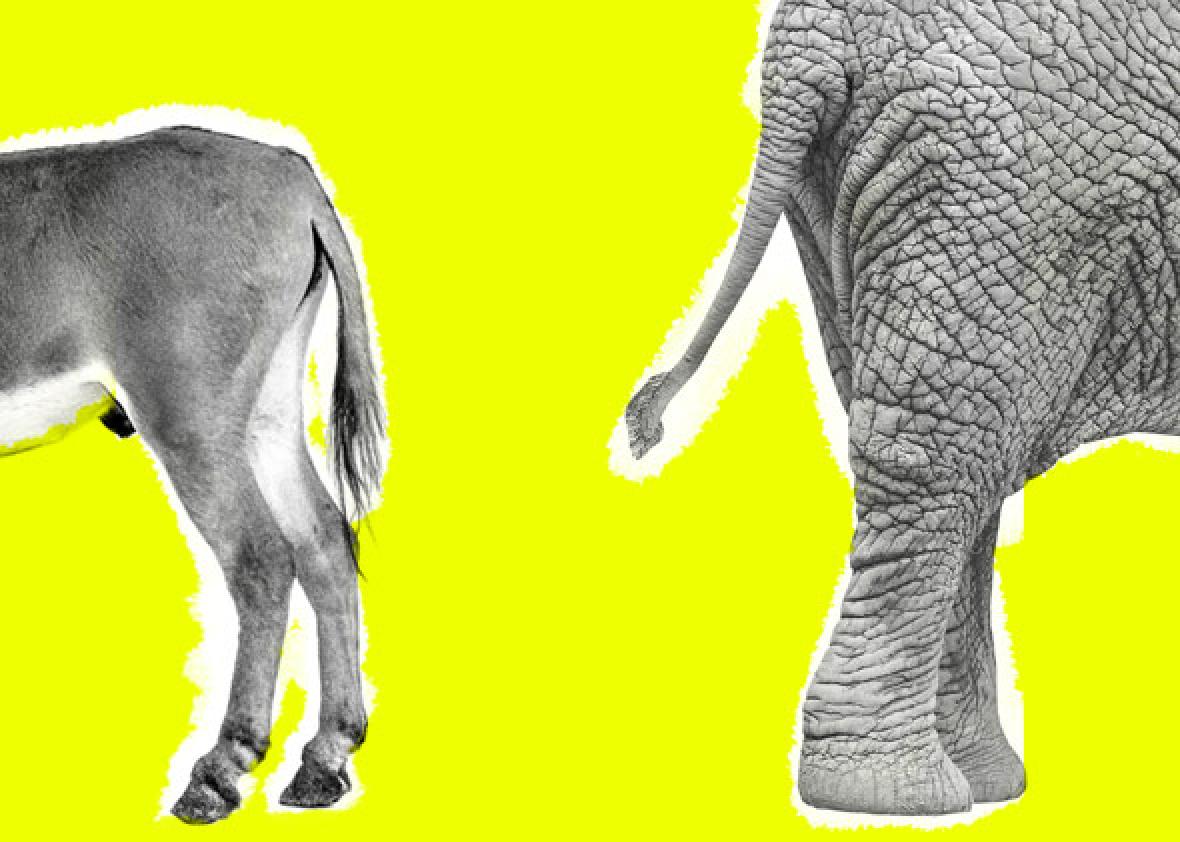 To listen to the discussion, use the player below:
Become a fan of the Political Gabfest on Facebook. We post to the Facebook page throughout the week, so keep the conversation going by joining us there. Or follow us @SlateGabfest. The email address for the Political Gabfest is gabfest@slate.com. (Email may be quoted by name unless the writer stipulates otherwise.)
The Political Gabfest is brought to you by Stamps.com. Buy and print official U.S. postage using your own computer and printer. Sign up for Stamps.com and get a 4-week trial when you use promo code gabfest.

And by Casper, an online retailer of premium mattresses. Get $50 toward any mattress purchase by going to Casper.com/gabfest and using the promo code gabfest.

And by Blue Apron. Create delicious, home-cooked meals with fresh ingredients delivered right to your door. Get your first three meals free when you go to BlueApron.com/gabfest.
For this week's Slate Plus bonus segment the hosts answer questions from the audience in Los Angeles. Join Slate Plus! Members get bonus segments, exclusive member-only podcasts, and more. Sign up for a free trial today at slate.com/gabfestplus.
On this week's Slate Political Gabfest, Emily Bazelon, John Dickerson, and David Plotz discuss Trump's address to Congress, the new Department of Justice, and California's resistance to Trump.
Here are some of the links and references from this week's show:
Topic ideas for next week? You can tweet suggestions, links, and questions to @SlateGabfest (#heygabfest). (Tweets may be quoted by name unless the writer stipulates otherwise.)
Podcast production by Jocelyn Frank. Links compiled by Kevin Townsend.