The "Is This the Worst Bill in History?" Edition
Listen to Slate's show about the proposed Obamacare repeal, President Trump's wiretapping accusation, and the future for Planned Parenthood.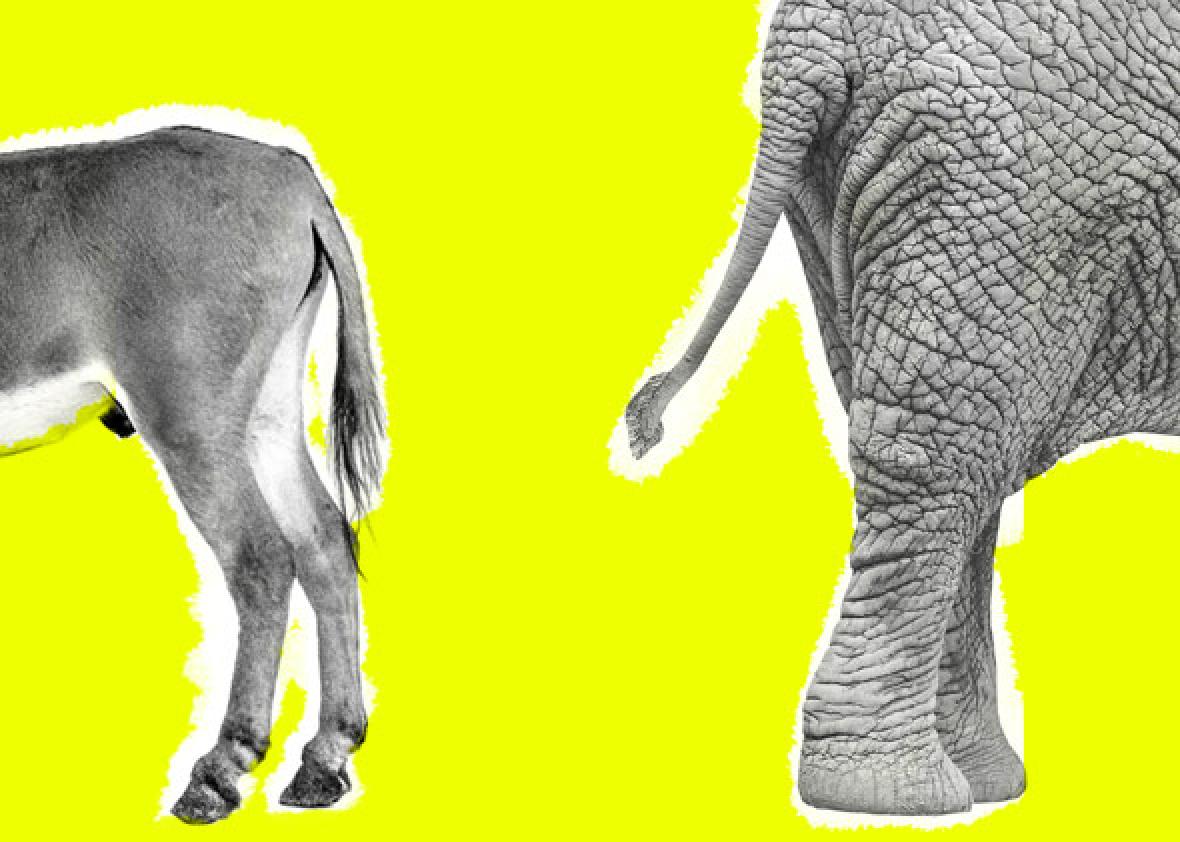 To listen to the discussion, use the player below:
Become a fan of the Political Gabfest on Facebook. We post to the Facebook page throughout the week, so keep the conversation going by joining us there. Or follow us @SlateGabfest. The email address for the Political Gabfest is gabfest@slate.com. (Email may be quoted by name unless the writer stipulates otherwise.)
Political Gabfest is brought to you by Stamps.com. Buy and print official U.S. postage using your own computer and printer. Sign up for Stamps.com and get a four-week trial when you use promo code gabfest.
And by Rocket Mortgage from Quicken Loans. When it comes to the big decision of choosing a mortgage lender, work with one that has your best interests in mind. Use Rocket Mortgage for a transparent, trustworthy home loan process that's completely online at QuickenLoans.com/gabfest.
And by Texture. Texture lets you stay up to date with your favorite magazines—all in one place. Right now, get a 14-day free trial when you sign up at Texture.com/gabfest.
For this week's Slate Plus bonus segment, the hosts discuss Charles Murray at Middlebury College. Join Slate Plus! Members get bonus segments, exclusive member-only podcasts, and more. Sign up for a free trial today at slate.com/gabfestplus.
On this week's Slate Political Gabfest, Emily Bazelon, John Dickerson, and David Plotz discuss Obamacare repeal, Trump's wiretapping accusation, and Planned Parenthood.
Here are some of the links and references from this week's show:
Topic ideas for next week? You can tweet suggestions, links, and questions to @SlateGabfest (#heygabfest). (Tweets may be quoted by name unless the writer stipulates otherwise.)
Podcast production by Jocelyn Frank. Links compiled by Kevin Townsend.