The "Red Dawn" Edition
Listen to Slate's show about Russia's intervention in the U.S. election, Trump's secretary of state, and Ta-Nehisi Coates' Atlantic cover story "My President Was Black."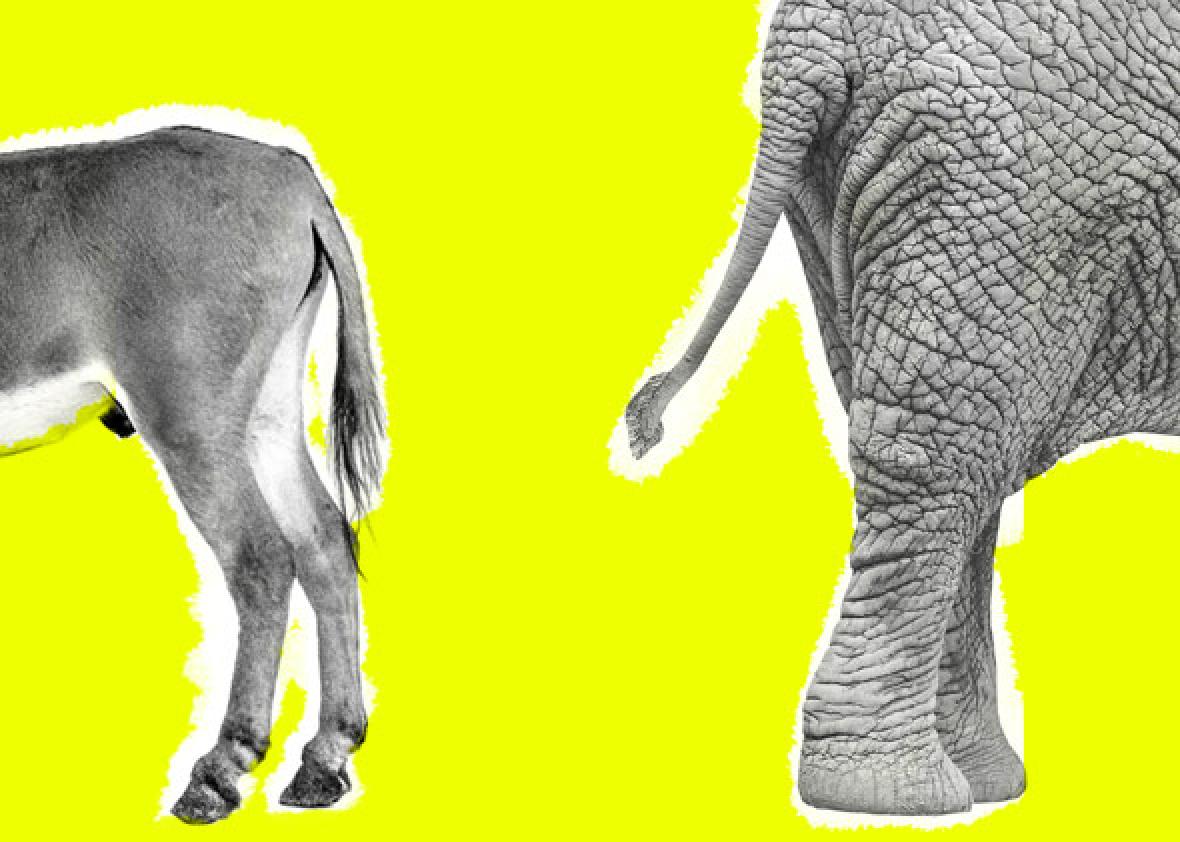 To listen to the discussion, use the player below:
Become a fan of the Political Gabfest on Facebook. We post to the Facebook page throughout the week, so keep the conversation going by joining us there. Or follow us @SlateGabfest. The email address for the Political Gabfest is gabfest@slate.com. (Email may be quoted by name unless the writer stipulates otherwise.)
The Political Gabfest is brought to you by Stamps.com. Buy and print official U.S. postage using your own computer and printer. Sign up for Stamps.com, and get a four-week trial and a $110 bonus offer when you use promo code gabfest.
And by Casper, an online retailer of premium mattresses for a fraction of the price. Get $50 toward any mattress purchase by going to Casper.com/gabfest and using the promo code gabfest.
And by Audible, with an unmatched selection of audiobooks, original audio shows, news, comedy, and more. Get a free audiobook with a 30-day trial at Audible.com/gabfest.
For this week's Slate Plus bonus segment the hosts discuss the merits of journalism school. Join Slate Plus! Members get bonus segments, exclusive member-only podcasts, and more. Sign up for a free trial today at Slate.com/gabfestplus.
On this week's Slate Political Gabfest, Emily Bazelon, John Dickerson, and David Plotz discuss Russia's intervention in the U.S. election, Trump's secretary of state pick Rex Tillerson, and Ta-Nehisi Coates' Atlantic cover story "My President Was Black."
Here are some of the links and references from this week's show:
John chatters about North Carolina's Republican Legislature moving to tie the hands of the new Democratic governor and a Washington Post column in which Michael Gerson recommends the three texts President-elect Trump should read.
Topic ideas for next week? You can tweet suggestions, links, and questions to @SlateGabfest (#heygabfest). (Tweets may be quoted by name unless the writer stipulates otherwise.)
Podcast production by Jocelyn Frank. Links compiled by Kevin Townsend.