When Is It OK to Shame a Whole Company?
The Political Gabfest asks why the EpiPen costs so much.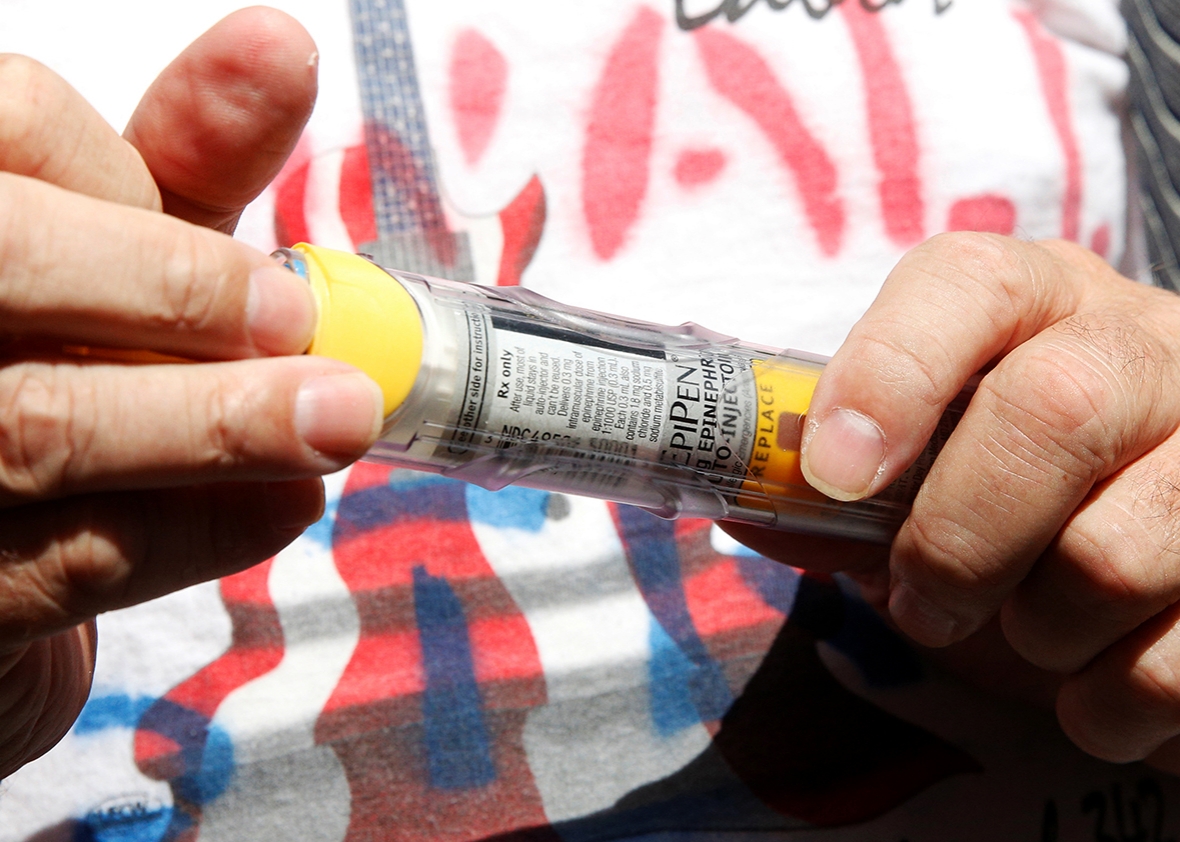 For Friday's edition of the Political Gabfest Slate Plus bonus segment, hosts Emily Bazelon, John Dickerson, and David Plotz discuss the recent controversies surrounding Mylan, a drug company, and its decision to substantially raise the price of the EpiPen. When is it OK to shame a whole company? How should drug prices be regulated? And should schools be required to stock these extremely expensive EpiPens at the cost of other resources?